Bigg Boss Tamil Season 3: Online Voting, Missed Call Numbers & Live Status
Here's how you can vote for your favorite contestants in Bigg Boss 3 Tamil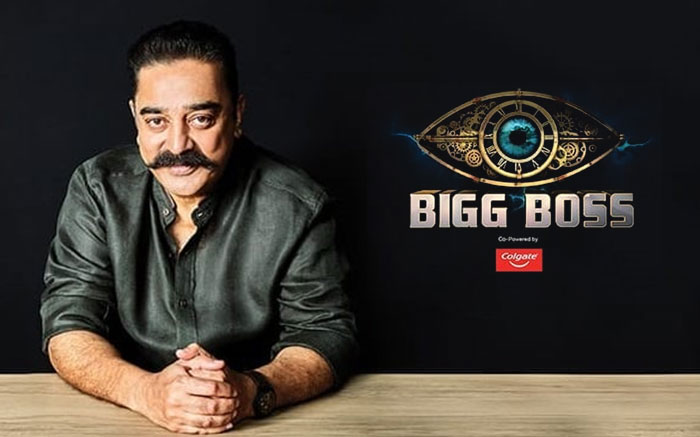 The much-awaited Indian TV reality show, Bigg Boss Tamil season 3 has finally gone on air this Sunday (23rd June 2019). The first two seasons of Bigg Boss turned out to be the most successful Tamil TV shows. Yes, the first and second season of BB Tamil recorded 6 crore viewerships. The third season of Bigg Boss Tamil has started and you must be wondering how to vote online for Bigg Boss 3 Tamil contestants.
This would be for the first time in two foreigners will be seen in Bigg Boss 3 Tamil. The makers of the show have already the announced the complete list of Bigg Boss Tamil season 3 contestants. Notably, apart from recently announced 15 contestants, there will be four wild-card entries, who will enter in the middle of the show.
Similar to previous seasons, this year too users will have an option to vote for Bigg Bogg Tamil season 3 contestants and support their favourite one by voting them. There are several options you can save the nominated ways for eviction. By Bigg Boss Online Voting is the easiest way to save your loved contestants. If you do not want to register your vote online, you can give them a missed call to register your vote in Bigg Boss Tamil vote.
Bigg Boss Tamil Voting Process
There are two ways to save register your vote for your favourite contestant in Bigg Boss Tamil season 3.
Bigg Boss Online Voting
Missed Call Voting
If you do not know how to vote for Bigg Boss Tamil 3 contestants. Do not need to worry, you can do it easily if you follow these given steps.
Just search on Google "Bigg Boss Vote", "Bigg Boss Tamil Voting Process", "How to vote for Bigg Boss Tamil Season 3 contestants"
The list of nominated contestants will appear in the search result.
Make sure you have signed in to your G-mail account.
Select the number of votes (maximum of 10 votes)
Select your favourite contestants and vote for them
You can split the 10 votes to multiple contestants as you wish.
Bigg Boss Tamil Voting through Missed Call
To save your favourite Bigg Boss Tamil contestants, you just have to give a missed call to the below-mentioned numbers.
 

| | |
| --- | --- |
| Contestant | Missed Call Number |
| Vote for Fathima Babu | 8367796803 |
| Vote for Losliya | 8367796805 |
| Vote for Sakshi Agarwal | 8367796810 |
| Vote for Madhumitha | 8367796806 |
| Vote for Kavin | 8367796804 |
| Vote for Abhirami Venkatachalam | 8367796801 |
| Vote for Saravanan | 8367796812 |
| Vote for Vanitha Vijaykumar | 8367796815 |
| Vote for Cheran | 8367796802 |
| Vote for Sherin Shringar | 8367796813 |
| Vote for Mohan Vaithya | 8367796807 |
| Vote for Tharshan | 8367796814 |
| Vote for Sandy | 8367796811 |
| Vote for Mugen Rao | 8367796808 |
| Vote for Reshma | 8367796809 |
| Vote for Meera Mithun | 8367796816 |
Bigg Boss 3 Tamil Vote Live Status
Bigg Boss Tamil season 3 will be aired on Vijay Television Channel. They will display live vote count of individual contestants who will enter into the Bigg Boss 3 Tamil final. The Bigg Boss Tamil vote counts will be displayed in regular intervals in Vijay TV in a small box at the bottom. As of now, voting for Elimination has not started.
Bigg Boss Tamil Voting Eviction Process
Each week the housemates will nominate the candidates for elimination. Notably, one person can only nominate 2 participants, later the viewers will vote from the nomination list available online. The contestant who receives a lesser number of votes will be eliminated from the house. Apart from Vijay Television, Bigg boss Tamil can also be watched online at Hotstar (Official Broadcaster).
Bigg Boss Tamil Season 1-2 Winners
The first and second seasons of BB Tamil were also hosted by Kamal Haasan. The winner of Bigg Biss Tamil season 1 was Aarav and the runner up was Snehan while the winner of the season 2 was Riythvika and the runner up was Aywarya Dutta in season 2. The question is being asked, who will win the Bigg Boss 3 Tamil?
Also Read: Bigg Boss Tamil Season 3 Contestants full list