Bigg Boss Tamil Season 3: Online Voting, Missed Call Numbers & Live Status
Here's how you can vote for your favorite contestants in Bigg Boss 3 Tamil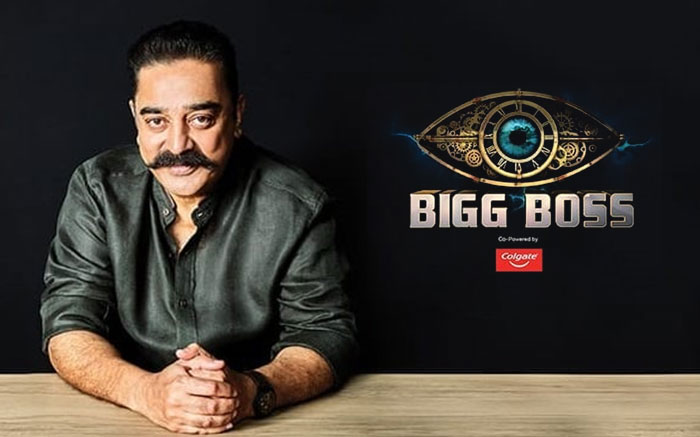 The much-awaited Indian TV reality show, Bigg Boss Tamil season 3 has finally gone on air this Sunday (23rd June 2019). The first two seasons of Bigg Boss turned out to be the most successful Tamil TV shows. Yes, the first and second season of BB Tamil recorded 6 crore viewerships. You can save your favourite contestants by Bigg Boss Tamil voting process. Yes, the online voting for Bigg Boss Tamil season 3 has already started. You can check how to cast vote online for Bigg Boss Tamil season 3 contestants.
This would be for the first time in two foreigners will be seen in Bigg Boss 3 Tamil. The makers of the show have already the announced the complete list of Bigg Boss Tamil season 3 contestants. Notably, apart from recently announced 15 contestants, there will be four wild-card entries, who will enter in the middle of the show.
Similar to previous seasons, this year too users will have an option to vote for Bigg Bogg Tamil season 3 contestants and support their favourite one by voting them. There are several options you can save the nominated ways for eviction. By Bigg Boss Online Voting is the easiest way to save your loved contestants. If you do not want to register your vote online, you can give them a missed call to register your vote in Bigg Boss Tamil vote.
Bigg Boss Tamil Voting Process 2019
There are two ways to save register your vote for your favourite contestant in Bigg Boss Tamil season 3.
Bigg Boss Online Voting
Missed Call Voting
If you do not know how to vote for Bigg Boss Tamil 3 contestants. Do not need to worry, you can do it easily if you follow these given steps.
Just search on Google "Bigg Boss Vote", "Bigg Boss Tamil Voting Process", "How to Vote for Bigg Boss Tamil Season 3 contestants"
The list of nominated contestants will appear in the search result.
Make sure you have signed in to your G-mail account.
Select the number of votes (maximum of 10 votes)
Select your favourite contestants and vote for them
You can split the 10 votes to multiple contestants as you wish.
Bigg Boss Tamil Voting through Missed Call
To save your favourite Bigg Boss Tamil contestants, you just have to give a missed call to the below-mentioned numbers.
 

| | |
| --- | --- |
| Contestant | Missed Call Number |
| Vote for Fathima Babu | 8367796803 |
| Vote for Losliya | 8367796805 |
| Vote for Sakshi Agarwal | 8367796810 |
| Vote for Madhumitha | 8367796806 |
| Vote for Kavin | 8367796804 |
| Vote for Abhirami Venkatachalam | 8367796801 |
| Vote for Saravanan | 8367796812 |
| Vote for Vanitha Vijaykumar | 8367796815 |
| Vote for Cheran | 8367796802 |
| Vote for Sherin Shringar | 8367796813 |
| Vote for Mohan Vaithya | 8367796807 |
| Vote for Tharshan | 8367796814 |
| Vote for Sandy | 8367796811 |
| Vote for Mugen Rao | 8367796808 |
| Vote for Reshma | 8367796809 |
| Vote for Meera Mithun | 8367796816 |
Bigg Boss Tamil 3 Vote Live Status
Bigg Boss Tamil season 3 will be aired on Vijay Television Channel. They will display live vote count of individual contestants who will enter into the Bigg Boss 3 Tamil final. The Bigg Boss Tamil vote counts will be displayed in regular intervals in Vijay TV in a small box at the bottom. As of now, voting for Elimination has not started.
Bigg Boss Tamil Voting Eviction Process
Each week the housemates will nominate the candidates for elimination. Notably, one person can only nominate 2 participants, later the viewers will vote from the nomination list available online. The contestant who receives a lesser number of votes will be eliminated from the house. Apart from Vijay Television, Bigg boss Tamil can also be watched online at Hotstar (Official Broadcaster).
Bigg Boss Tamil Season 3 Eliminated Contestants List
The following is the list of contestants who have been eliminated from the show. You can check out the names of eliminated Bigg Boss Tamil season 3 contestants below:
Meera Mithun
Mohan Vaidya
Vanitha Vijayakumar
Fathima Babu
Sakshi Agarwal
Saravanan
Bigg Boss Tamil Season 3 (2019) Contestant List
We have brought you a complete list of Bigg Boss Tamil season contestants (2019). The list includes the names of several popular actors. Apart from their names, we have mentioned their professional, biography and their current status. Out of 16 Bigg Boss Tamil contestants, 4 have been eliminated for their poor behaviours.
Lets' talk about all housemates in detail who are taking part in Bigg Boss Tamil season 3 (2019).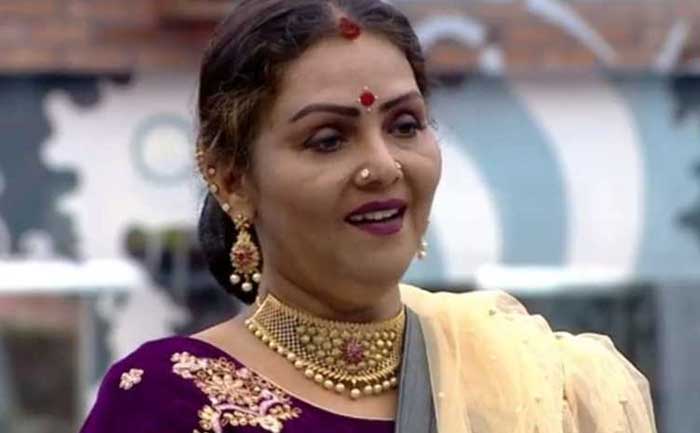 Fathima Babu is an Indian actress and former newsreader based out of Chennai. The beautiful actress has started her career as a newsreader and she is popularly known of Jaya Television. After working in DD Podhigai, she worked for Jaya TV. She went on to work in TV serials, films and theatre performances in Tamil and Telugu languages.
Fathima debuted in film with K. Balachander's feminist film Kalki (1996), where she starred alongside an ensemble cast of Shruti, Rahman, Prakash Raj, Geetha, Renuka. Following her debut, she was featured in several other films. She started her own drama production group named Fab's Theatre, which performs shows in Chennai. Bigg Boss Tamil 3: Fathima Babu Evicted From Kamal Haasan's Show?
Apart from her acting career, she is also involved a little bit in politics. Yes, she had once campaigned for the AIADMK on behalf of Jayalalithaa and worked as the spokespersons of the party. Following Jayalalithaa's demise, she joined O. Paneerselvam's team, before she bid adieu to politics.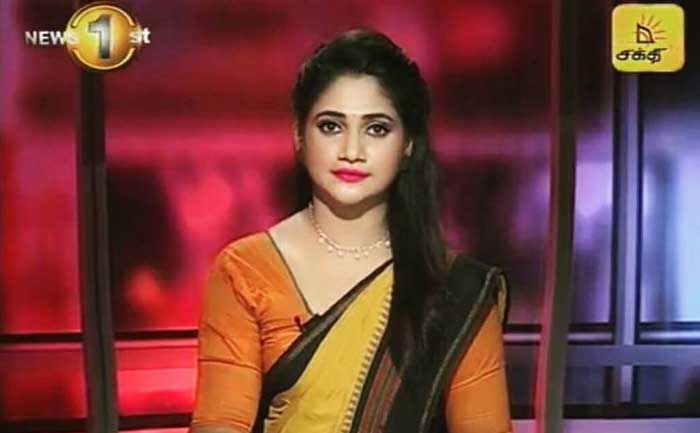 Losliya is one of the Bigg Boss Tamil season 3 contestants belonging to some other country. Yes, Losliya belongs to Sri Lanka and she is popularly known as Model and News Reader in a TV channel. Earlier, there were speculations that Losliya is a married woman and she kept is from the audience.
Confirming her wedding rumours, India Glitz contacted her school friend in Sri Lanka, who slammed the rumours saying that she does not have dual nature, she is just the same as how she is in Bigg Boss 3 Tamil house. They have shared their happiness over their friend finding stardom on such a popular show and are proud that she has thousands of fans as well.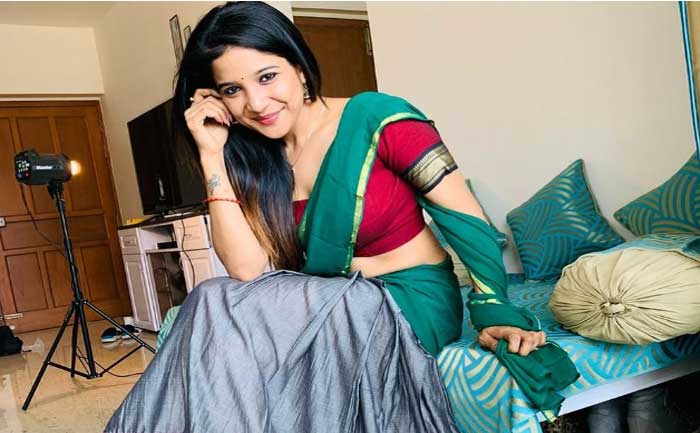 Sakshi Agarwal is an Indian actress who has been featured in several Tamil and Malayalam language movies. She made her acting debut with Kannada movie titled Software Gandu, which released in 2014. She made her debut in Tamil industry with Yoogan which was released in 2015. She is one of the most fortunate actresses who have worked with Superstar Rajinikanth's Kaala as a Hindi-speaking daughter-in-law of Rajinikanth's character. She later worked in Malayalam movie Orayiram Kinakkalal (2018), in which she played the caring wife or Biju Menon's character.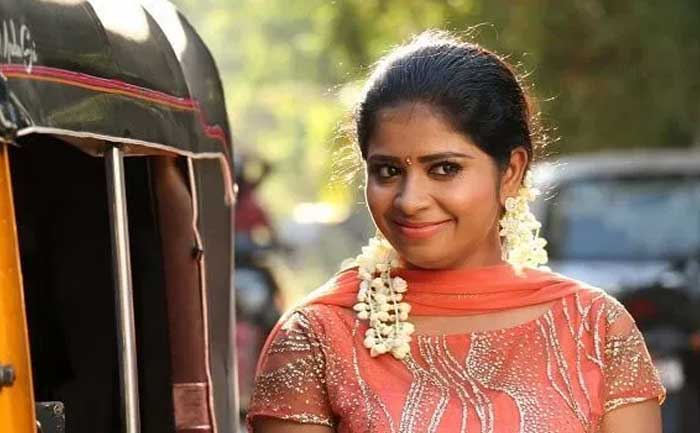 Jangiri Madhumitha is one of the Kollywood actresses who has worked in several movies. She made her debut in Tamil industry with 'Oru Kal Oru Kannadi' in 2012 and became sensational. She started her career with a popular TV channel Vijay's comedy show titled Lollu Sabha. The beautiful actress gained recognition with her role as Jangiri, which won her an award from Vikatan for Best Female Comedian. Madhumita has since featured in several movies including Idharkuthane Aasaipattai Balakumara (2013), Jilla (2014), Kanchana 2 (2015) and Viswasam (2019) in supporting comedy roles.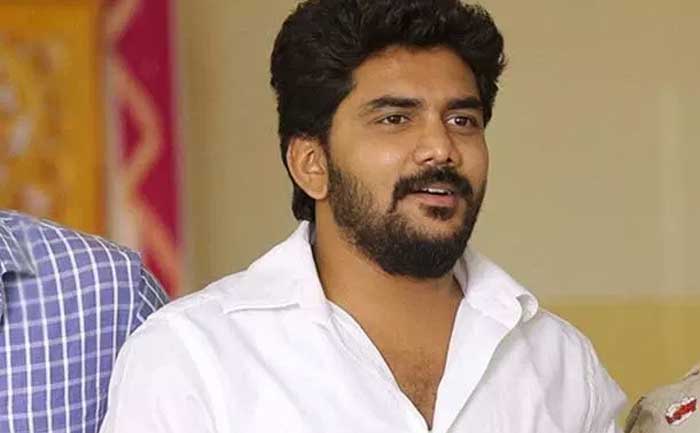 Kavin began his career as a TV presenter on Vijay TV Channel, which also airs Bigg Boss Tamil season 3. Apart from Bigg Boss Tamil, Kavin appeared in the third part of the serial Kana Kaanum Kaalanagal as Shiva. Post TV shows, Kavin was approached to play the lead role in the sequel to Saravanan Meenatchi season 1.
What made is more popular is his role as Vettayuan Aka Saravana Perumal. Apart from movies and TV shows, he has hosted the reality show Kings of Dance (season 2) and Vijay Television Awards on Star Vijay. He is currently making headlines for appearing in Bigg Boss Tamil season 3. Kavin Rejects Abhirami's Love Proposal
6. Abhirami Venkatachalam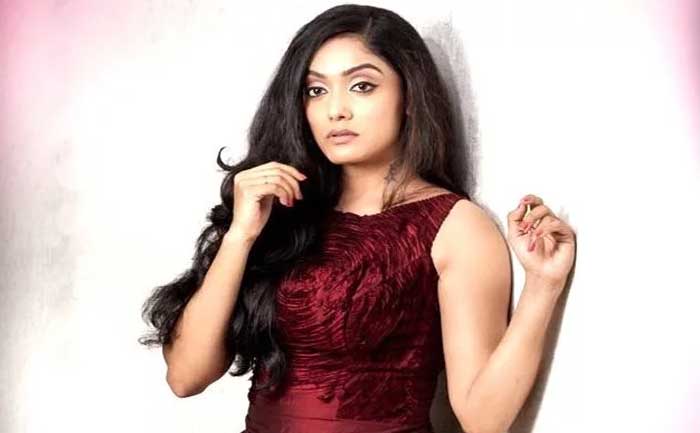 Abhurmi Venkatachalam is one of the most popular Indian actress and model who mainly appears in Tamil movies. She debuted in Kollywood with Kalavu along with Kalaiyarasan. She has been featured in many television commercials and YouTube videos. Her performance in 'Ctrl Alt Del' – a web series in youtube is known by many. She was recently shared in Thala Ajith's Nerkonda Paarvai, which hit the theatres on 21st July 2019.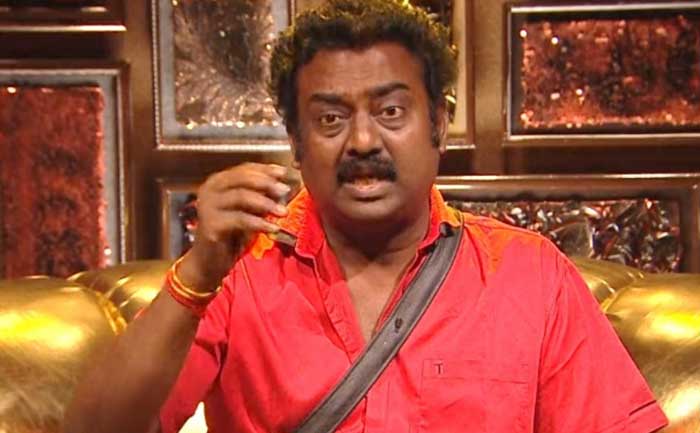 Saravanan is one of the leading Tamil actors of 1990s. He made his acting debut in 1991 with Vaidehi Venthachu and later he was featured in more than 50 movies. His role in Paruthiveeran made him popular and gave him chances to re-enter into Kollywood in 2017. The popular actor has been making headlines in Bigg Boss Tamil season 3 as he confessed to having molested and groped women in the bus when he was in college. Bigg Boss Tamil 3: Saravanan Apologises For Comment On Groping Women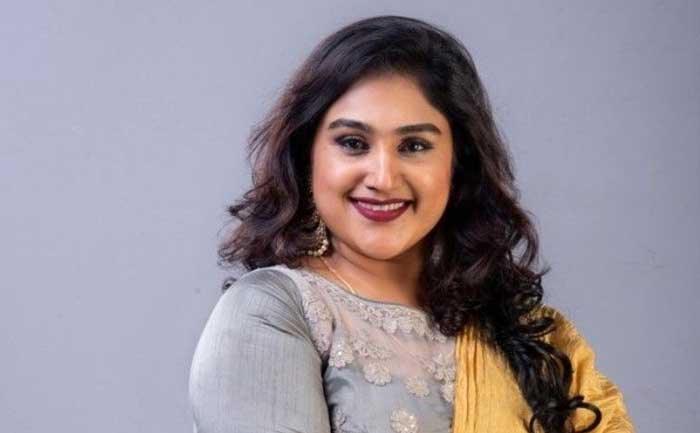 Vanitha Vijayakumar is one of the most talked contestants of BB Tamil season 3. The beautiful actress has worked in Tamil, Telugu and Malayalam movies. Vanitha made her acting debut in Tamil film industry with Vijay for a movie Chandralekha. She is reported to have left the film industry for some reason. Vanitha Vijayakumar is the second contestant to be eliminated from the Tamil show.
Cheran is an Indian actor, producer and director, who is known for working in movies such as Vetri Kodi Kattu, Pandavar Bhoomi, Autography and more. The popular filmmaker made his debut with Bharathi Kannamma in the year 1997. He has delivered several back to back hit movies in earlier 2000s and touted to be one of the most successful filmmakers in Kollywood.
Do you know that Cheran has won four National Film Award for movies Vetri Kodi Kattu (2000), Autograph (2004) and Thavamai Thavamirundhu (2005)? He won four Tamil Nadu State Film Awards and five South Filmfare Awards. Now he is taking the Bigg Boss house by storm.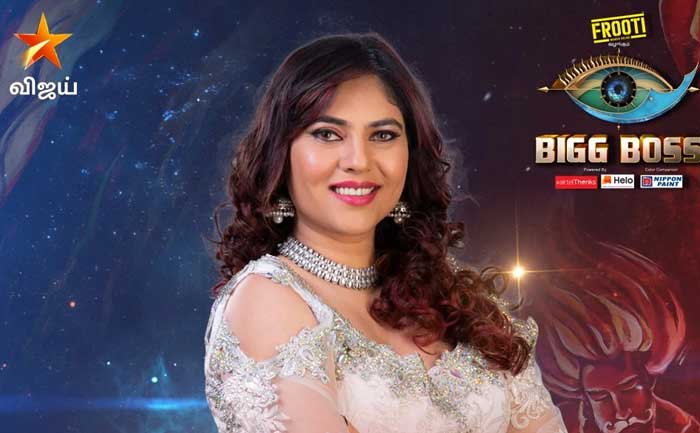 Sherin Shringar is an Indian actress who mainly appears in Tamil, Kannada and Malayala, movies. She is popularly known for her role in movies such as Thulluvadho Ilamai, Student Number 1, Whistle and more. According to reports, she has been feartured in more than 20 movies as of now. Bigg Boss Tamil Season 3: Director Reveals Secrets About Kavin And His Charm
She made her comeback in the Kannada movie in 2012 with Om Prakash Rao's AK 56 alongside Siddhanth, which garnered a good commercial response. She was last seen in Tami movie named Nanbenda released in 2015.
Mohan Vaidya is one of the most popular Indian singers and Violinist who has featured in scores of Tamil movies. The popular singer has worked in movies such as Anniyan, Sethu and Seshu movies. He is also known as the brother of popular Veena maestro Rajesh Vaidya and uncle of Super Singer season 6 contestant Malavika.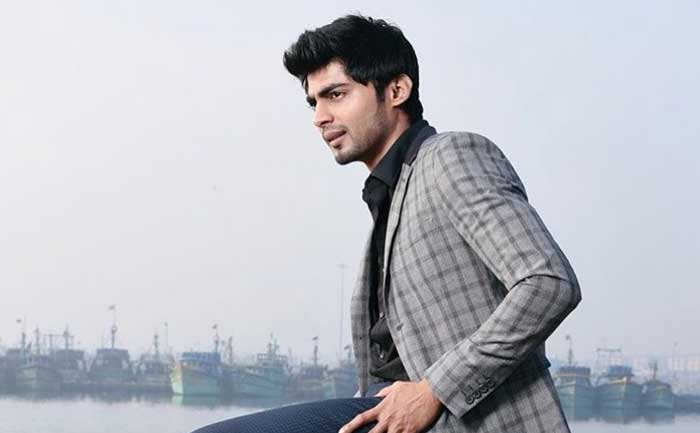 Tharshan Thiyagarajah is the another Bigg Boss Tamil contestant who belongs to the neighbouring country. Thiyagarajh is the winner of Mister International Srilanka 2014. The popular model belongs to Jaffna, Srilanka and one among the non-celebrity contestant of the third season of BB Tamil. Apart from BB, he has been featured in many Tamil TV commercials such as Pothys, Malabar Gold and more.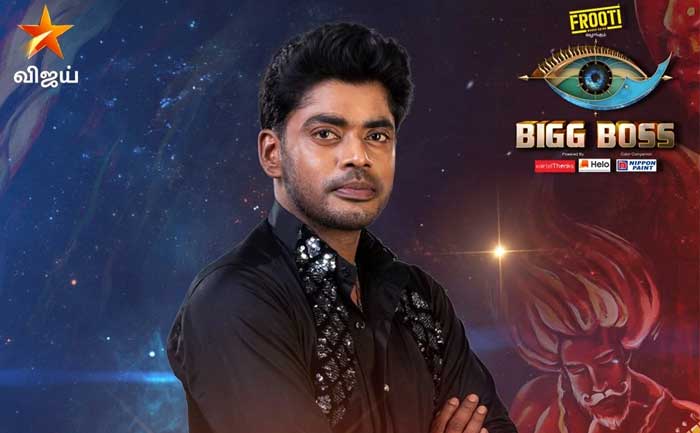 Santhosh Kumar, who is popularly known as Sandy is one of the best choreographers that Tamil industry has ever seen. Sandy is an assistant of Dance Master Kala. He worked as Choreographer for Vijay TV's Jodi No. 1 and also for Kalangar TV's Maanada Mayilada show.
Sandy began his career as a choreographer in the famous dance show Manada Mayilada Season 1, which was aired on Kalaignar TV. The show was hosted by Kala Master who is said to be his Guru. Kala Master gave him an opportunity to choreograph a team in the first season. He choreographed Sathish Krishnan and Jayashree throughout the season. In the end, they were the winners of the season and the win gave Sandy the name.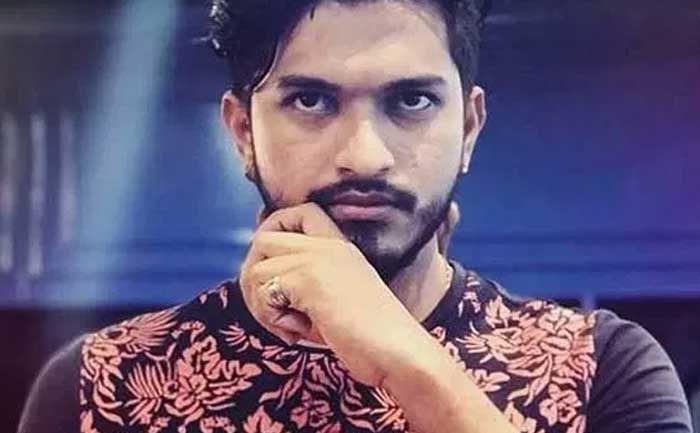 Mugen Rao is singer-artist-ctor belonging to Malaysia. He is one of the 16 contestants of Bigg Boss Tamil season 3. You can cast your vote for this Bigg Boss Tamil 3 contestant by using the above-mentioned number. Mugen Rao is known for his YouTube as he has released several albums on YouTube.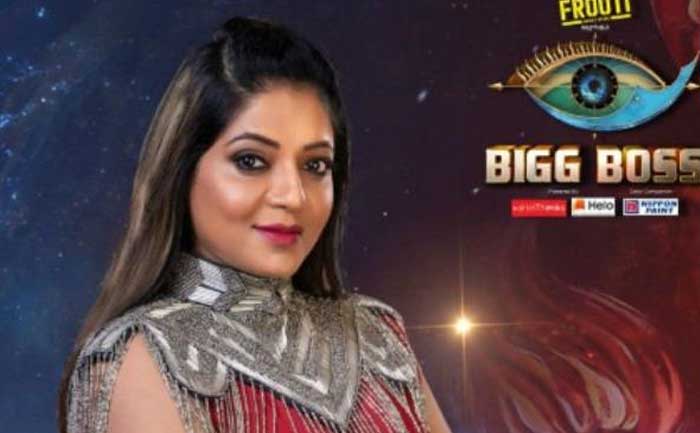 Reshma is also one of the celebrities who took part in the ongoing season of Bigg Boss Tamil. The beautiful actress has worked in several Tamil movies. Reshma was an air hostess but later she decided to her career in acting. She is known for her performances in the movies such as 'Velainu Vandhuta Vellakaran' along with Soori making her more popular among Tamil movie audience. You
Bigg Boss Tamil Timing Details 
The show has already gone on air since 23rd June 2019 and it will continue for 100 days. Bigg Boss is one of the most popular reality TV shows, which airs on Vijay TV. You can also watch it on Hotstar. The rights to air Bigg Boss Tamil has been acquired by Vijay TV. It airs at 9:00 PM from Monday to Sunday. Every day's episodes contain the main happenings of the previous day. Every Saturday and Sunday episode especially focuses on an interview of the evicted contestant by the host.
Origin of Bigg Boss Tamil
This popular show has been adopted from a foreign game show titled Big Brother, which was initially developed by Endemol in the Netherlands. Prior to Tamil Bigg Boss, it was adopted in Hindi or Kannada language. The Tamil version of Big Boss acquired by Vijay Television and show is being hosted by Kamal Haasan. Bigg Boss Tamil vote in Vijay television is popular among the audience, which creates curiosity among the audience.
How to Watch Bigg Boss Tamil?
If you want to the third season of Bigg Boss Tamil, it airs on Vijay TV. You can watch this Tamil show daily from 9 PM to 10.30 PM. The show is also streaming on India's popular OTT platform, Hotstar as well. The OTT platform is also owned by Star Network. You can click here to watch Bigg Boss Tamil season 3.
You can't watch the live streaming of Bigg Boss Tamil season 3 on the internet, you will have to wait to watch it online. Yes, you can only watch the episodes when it is aired on Vijay TV. Apart from Hotstar or Vijay TV, you can also watch in on your phone if you have Jio SIM card or JIO TV app.
Yes, you can BB Tamil 3 by selecting Vijay TV from the live TV category. The app will redirect to Hotstar platform and you can watch Vijay TV Live. If you want to follow the BB Tamil very closely you show tuned to our site or Vijay TV facebook page or YouTube channel.
Bigg Boss Rules & Regulations
There are some rules, regulation and restrictions which need to be followed. We have made a list of Bigg Boss Tamil Rules and Regulations. You can read it below.
The Bigg Boss contestants are not allowed to use any devices to know what's going on outside the house.
The show will last for 100 days and all the activities of all the Bigg Boss contestants will be monitored by 30 CCTV cameras installed in the Bigg Boss house.
Every week, housemates will nominate two of another participant for eviction, From that, the housemate who receives the most number of nomination will have to go for public poll.
Bigg Boss Tamil vote online poll is currently open from Monday to Friday. You can cast your vote by login into Gmail account. A user can only cast 50 votes via using a single mail.
The participant who receives less number of votes will be evicted from the house.
In the final week of Bigg Boss Tamil, only three participants will be remaining and a mega voting poll will be conducted to select the winner.
Like other Big Brother show, the Indian version of Bigg Boss playing mostly with celebrities as a contestant, not any commoner.
Bigg Boss Tamil Season 1 -2 Winners
The first and second seasons of Bigg Boss Tamil were also hosted by Kamal Haasan. The winner of Bigg Biss Tamil season 1 was Aarav and the runner up was Snehan while the winner of the season 2 was Riythvika and the runner up was Aywarya Dutta in season 2. The question is being asked, who will win the Bigg Boss 3 Tamil?
Also Read: Bigg Boss Tamil Season 3 Contestants full list