Telengana elections 2018: PM Modi, BJP have a 'disease', see 'Hindu-Muslim' in everything, says KCR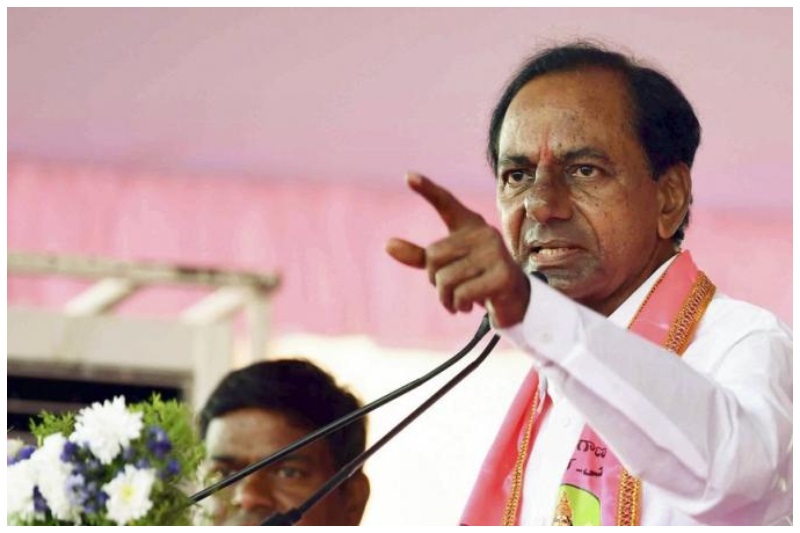 As Telengana is warming up to Assembly elections 2018, TRS chief K Chandrasekhar Rao (KCR) said on Friday said that Prime Minister Narendra Modi and the BJP are afflicted with a 'disease' that has caused 'communal madness' and prompted them to block enhanced job quotas for Muslims in Telangana.
KCR, the caretaker chief minister also said that despite the state assembly passing the quota resolution, the Centre has put on hold the decision on raising reservations for Muslims and Scheduled Tribes from 4 to 12 percent and 6 to 10 percent, respectively in state government jobs and educational institutions.
In a pre poll election rally at Narsampet, he told, "Narendra Modi and the BJP have a disease…In everything they see, they see Hindu-Muslim (divide). They don't see anything else and so they did not do it (raise the quotas)…they have kept it pending."
While addressing another election meeting in Mahabubabad, the TRS president repeated his charges against the BJP and also accused the Centre of creating 'religious madness'.
"Narendra Modi government has a disease. That is minorities (versus) Hindus….they are in that state of 'mataparamaina pichi' (communal madness). It is because of this they blocked reservations for STs and Muslims," he emphasised.
KCR asserted that he will ensure that the demand for raising the quotas was accepted if people elected TRS candidates from all the 17 Lok Sabha seats of Telangana next year.
Both the BJP and the Congress wanted to exercise complete control over the states, claimed the TRS leader.
"It doesn't matter which of the two parties forms the government at the Centre. Their attitude is the same. Both Congress and the BJP want to concentrate all powers over states into their hands. This is their culture," he lamented.
Rao once again pegged for a non-Congress, non-BJP 'federal front' government at the Centre to end that culture.
The TRS party chief, has been assailing the Congress-led opposition coalition that includes Andhra Pradesh Chief Minister N Chandrababu Naidu's TDP, has asked the people at Narasampet rally whether Telangana needed Naidu in the government.
Earlier too, he has accused Naidu of stalling the development of Telangana when it was part of undivided Andhra Pradesh.
He slammed the Congress for merging the Telangana region with Andhra against the wishes of the people of Telangana and lashed out at the Congress government of suppressing the agitation for a separate Telangana in 1969. Rao also accused Congress for being silent when 'injustice' was being done to Telangana region in undivided Andhra Pradesh and were trying to bring Naidu back to Telangana now.
Telengana will go to polls on December 7, this year.
Also read: Parrikar wanted to quit, top BJP leaders did not allow', says Agriculture Minister