PM Modi's rise from a humble background should make us proud: Shashi Tharoor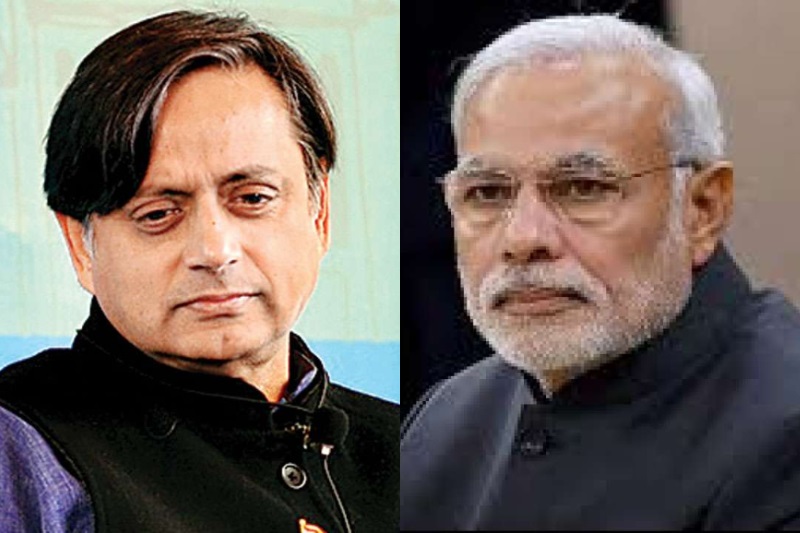 Prime Minister Narendra Modi got support from an unexpected quarter. It was Modi's bitter rival and Congress MP Shashi Tharoor who reacted to news reports that there was no official confirmation of Modi being a tea-seller in his early years. Tharoor said that the country should take the Prime Minister's words for it. "I think we should take @narendramodi's word for this," Tharoor tweeted.
"The fact that a person of humble origins has risen to the most powerful office in the land is a tribute to India's democracy & something all Indians can be proud of. The details are irrelevant," Shashi Tharoor, who had recently found himself in the midst of a controversy over the same matter, tweeted on Friday.
Tharoor had earlier said that it was because of Jawaharlal Nehru's institutional structures that a person with a humble background as Modi became the Prime Minister of the country. That remark had immediately created a furore among the Modi supporters and they even lashed out at the Thiruvananthapuram MP for demeaning the Prime Minister.
The debate over Modi's humble background was first spelt out by Congress's Mani Shankar Aiyar, who derided the current Prime Minister for selling tea at Gujarat's Vadnagar railway station into a key campaign point during the 2014 general elections.
Using that background, Modi has also often been witnessed addressing Congress president as naamdaar (privileged) and himself as kaamdar (working class). Also, an exhibition was held at the Vadnagar station when the Prime Minister travelled to Vadnagar, almost 100 kms from Gujarat capital Ahmedabad. He apparently used to help his father in their tea-stall at the station.
However, railways couldn't find a documentary evidence of a young Modi serving tea at the station. Even the RTI replies received by several couldn't establish the fact that Modi once used to sell tea at the Vadnagar railway station.
ALSO READ: Even a chaiwala could become a PM, thanks to Nehru: Shashi Tharoor