Keanu Reeves admits of having crush on Sandra Bullock
John Wick star Keanu Reeves has admitted that he had a crush on his Speed co-star Sandra Bullock.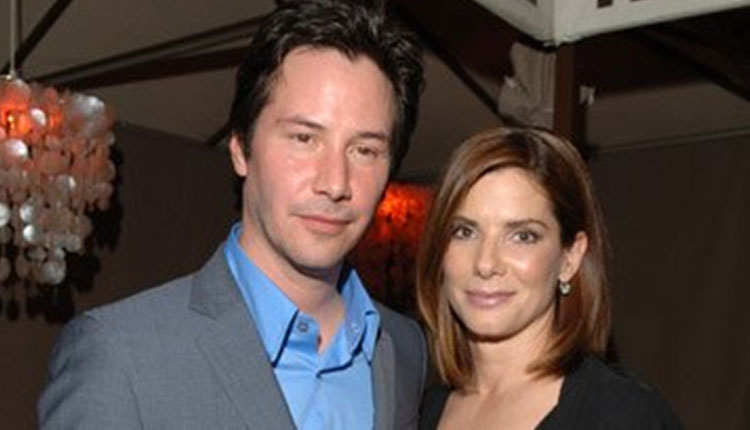 Keanu Reeves recently appeared on The Ellen DeGeneres Show and during their conversation host, Ellen said that Sandra Bullock once admitted on her show that she had a crush on Keanu Reeves. Ellen then showed a clip of December 2018 where the actress said, "I think about how sweet Keanu Reeves was and how handsome he was. It was hard for me to really be serious."
When Ellen asked whether they dated or not she said no and added that 'there was something he didn't like about her' (Sandra laughs). After watching the clip, Keanu said that he didn't know that she had a crush on him and he confessed that he too had the same feeling as Sandra had for him.
Ellen then said, "I can't believe you both had crushes on each other and you were so scared," to which Reeves said, "We were working. It was nice to go to work, she's such a wonderful person and a wonderful actress."
Here's the video clip from the show.
Back in December, #SandraBullock confessed she had a crush on #KeanuReeves while shooting Speed & today he confirmed about having a crush on her too. Do you think they should've dated? #TonightAt8 #EllenOnRomedy #Season16@Tinder @ETMONEY pic.twitter.com/6RPETygxxR

— Romedy NOW (@RomedyNow) May 20, 2019
Keanu and Sandra appeared in Speed that was a huge success and both were raved for their stellar performances.
Meanwhile, Keanu's John Wick: Chapter 3 – Parabellum hit the screens on May 17 and it has taken the box office by storm. By far it has minted $56.74 million (domestic) and $92 million globally.
Also Read: John Wick: Keanu Reeves To Return With Part 4 In May 2021