India vs Windies: Kedar Jadhav shocked at surprise snub from ODI squad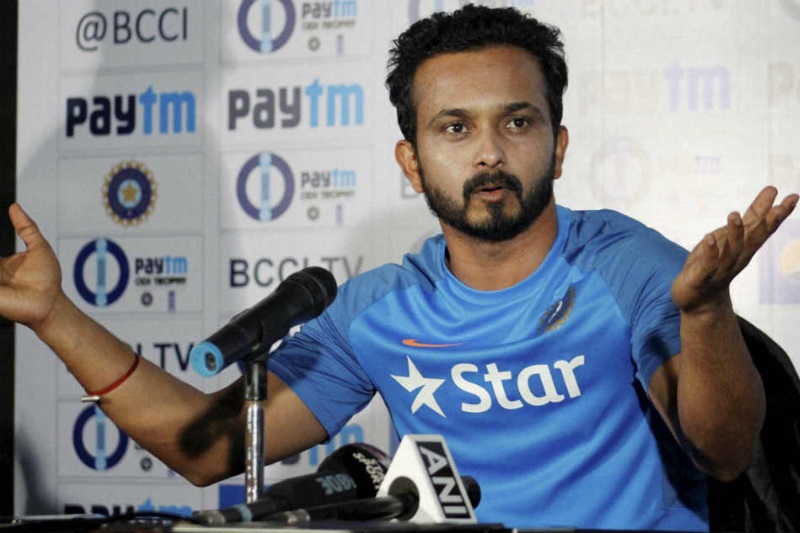 All-rounder Kedar Jadhav was left scratching his head when informed that he has not been picked in the 15-member squad for the final three ODI matches against the West Indies. Jadhav missed the first two matches due to the hamstring injury he had suffered in the Asia Cup final against Bangladesh last month.
But despite being ignored from the final three-match ODI squad, Jadhav was deemed fit to play in the Deodhar Trophy game for India A against India C in New Delhi on Thursday – the same day the ODI squad for the final three matches was picked.
He was certainly surprised when informed, given until the last tournament and before his injury, Jadhav was a regular part of the Indian limited-overs side and most delivered with both the ball and the bat. I may talk to the selectors and find out why they have not picked me, he says.
Also Read: ODIs vs Windies: Jasprit Bumrah, Bhuvneshwar Kumar return; Mohammed Shami axed
"Rehabilitation was good. Everything's fine as of now. I cleared all the fitness tests; I was cleared match fit, which is why I was playing here," Jadhav was quoted as saying by Hindustan Times.
The 33-year-old smashed 41 off just 25 deliveries and had bowling figures of 0/41 in five overs in the only Deodhar trophy match he played.
He was informed when the match was on and said "I didn't know (he was not selected). Obviously, I have to see why they have not picked me," reported the national daily.
Jadhav was a hot pick in the IPL auctions but lasted for just one match injuring himself in the encounter against Mumbai Indians, but only after guiding Chennai Super Kings to a last over victory. He was ruled out of the entire IPL season and also missed the away tours to Ireland and England before returning for the Asia Cup.
Once again he fared well mostly with the ball – he didn't get much batting opportunities with the top order firing – and also hit the tournament winning runs in the final.
"When you are in good form and get injured, it does hurt. Because when you make a comeback, it's about starting from zero. It takes a lot of hard work. But I know it's all about staying optimistic and doing your best," he says disappointed with the surprise snub.
"I will be gearing up for the first game (Ranji Trophy). Let's see how things go from there."