Kedarnath box office collection day 1: Sara-Sushant receive good number at ticket window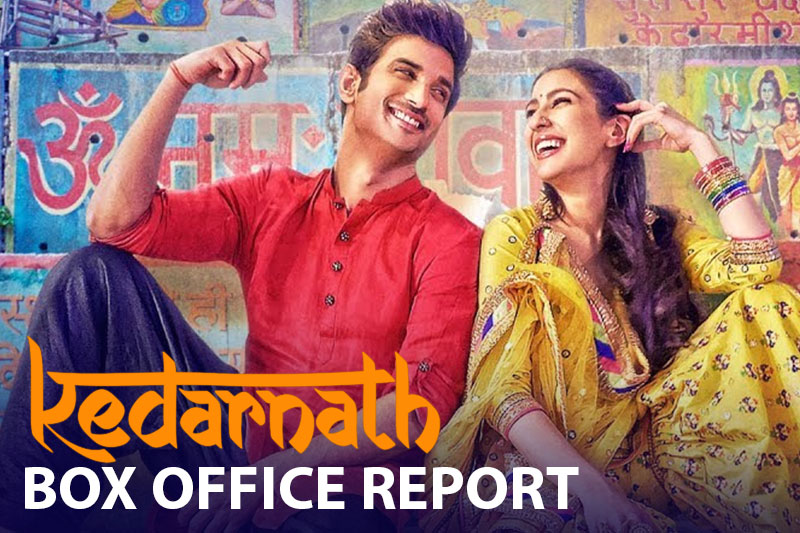 Kedarnath, a love story set in the backdrop of 2013 devastating flood, starring Sara Ali Khan and Sushant Singh Rajput has been receiving mixed reaction at the box office window. The movie Kedarnath has approximately earned Rs 5-6 crore at the Box office on its opening day.
The movie has been much hype as it is a debut of Saif Ali Khan and Amrita Singh's daughter, Sara. The film Kedarnath was directed by Abhishek Kapoor.
It is to be noted that it was released on around 2000 screens, and earned a quite a good number. The film was made on a budget of Rs 60 crore.
Also read: 'Kedarnath' Movie Review: Sara Ali Khan will win your heart in the romantic drama
Eventually, the film has been released after being embroiled in controversy, ever since its trailer was released.
Just a day before its releasing date, Bombay High Court and Uttarakhand High Court had dismissed a Public Interest Litigation (PIL) seeking a ban on film Kedarnath.
The petitioner had said that it hurts the sentiment of the people who were affected by the 2013 devastating floods that ravaged Kedarnath shrine and promoting 'Love Jihad'.
Earlier, Ajendra Ajay, a state BJP leader had also demanded that the film should be banned.
"The movie appears to be an effort to promote love jihad. Couldn't the director find a single Hindu name or character for the main lead? Also, kissing and romantic scenes in a holy place worshipped by crores of people is a sign of disrespect to the religion," Ajay said.
Also Read: Kedarnath: Bombay High Court dismisses PIL seeking ban on film