'Kedarnath' Movie Review: Sara Ali Khan will win your heart in the romantic drama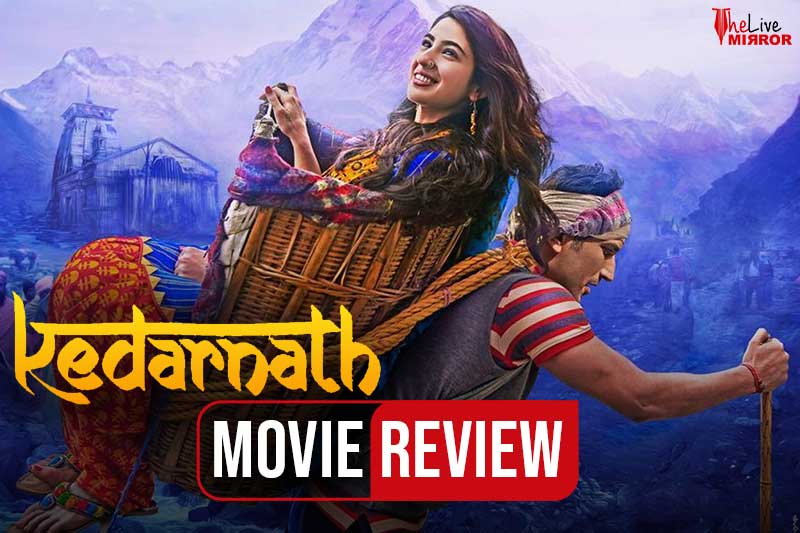 Directed By: Abhishek Kapoor
Produced By: RSVP Movies, Guy in the Sky Pictures
Cast: Sushant Singh Rajput, Sara Ali Khan
Rating: 3/5
Abhishek Kapoor's romantic drama that is set on the backdrop of the devastating floods wreaking havoc to the temple town is all about Mandakini aka Mukku (Sara Ali Khan) a feisty, young girl whose father( Nitish Bhardwaj) is a local priest. Things get complicated when the spunky Mukku falls for a Muslim boy Mansoor(Sushant Singh Rajput) who earns his living as a pithoo.
All hell breaks loose thanks to the inter-faith romance, but the devastating floods bring in some life-changing events.
Sara Ali Khan who marks her debut with 'Kedarnath' is sassy like her mother Amrita Singh of 'Betaab' and 'Chameli Ki Shaadi' fame. She owns every scene that she is present in with an elan. Sushant Singh Rajput, in a slightly under-played role, supports Sara's efforts perfectly.
The cinematography by Tushar Kanti Ray, who has perfectly captured the beauty of the Himalayas with crisp and artistic visuals is impressive. We loved the VFX that is used to showcase the devastation caused by the floods. The screenplay has its strengths and weaknesses, the pace of the movie is sometimes too slow and becomes tedious over time.
Abhishek Kapoor and Kanika Dhillon who have written the story have briefly commented on the commercialization of the hill town with hotels and tourism, which has impacted the ecological balance and contributed to natural calamities but have not given it much scope in the story. Amit Trivedi's music leaves you a tad disappointed.
Watch the film for Sara Ali Khan and Sushant Singh Rajputs sizzling chemistry.
Watch the trailer here:
Also Read: Kedarnath: Bombay High Court dismisses PIL seeking ban on film