CNN's New York offices evacuated after bomb threat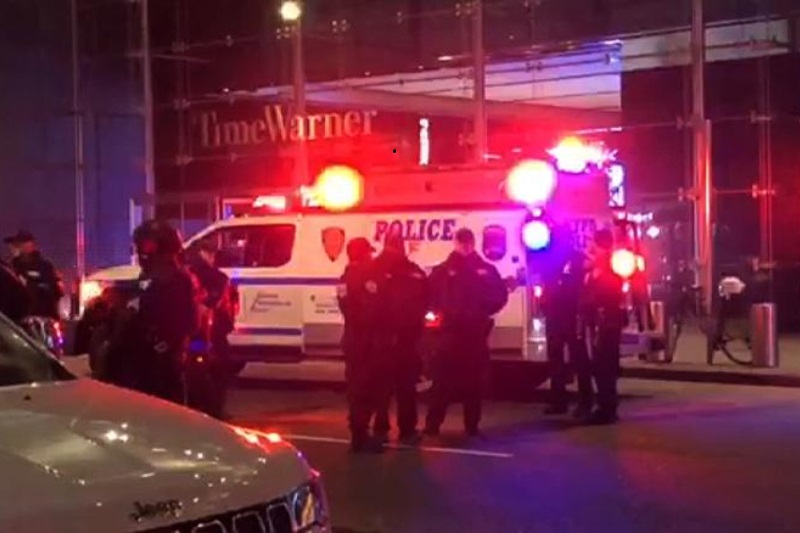 Following a bomb threat, police have issued an all-clear message and evacuated CNN offices on Thursday night. Authorities confirmed that the phoned- bomb threat saying that there were "as many as five bombs inside the building."
CNN network Worldwide president Jeff Zucker said, "The NYPD has now given us the all clear, and employees have been permitted to return to the building." He adds, "The building is secure and safe for everyone to return in the morning."
"We appreciate the swift action by the local authorities, and the patience and professionalism of all the employees who were impacted," Zucker said.
The New Yor Police department is probing a bomb threat near CNN NYC's office at Columbus Circle.  Owing to the threat and disruption, the offices have been evacuated. Right now CNN is airing taped programming.
It is to be noted that the bomb threat came Thursday night when a caller indicated there were five devices in the building, according to a law enforcement source.
Several fire alarm bells rang inside CNN's New York newsroom, signalling an eviction shortly after the call was received.
Staffers evacuated the CNN New York offices in the Time Warner Center building and Don Lemon's "CNN Tonight," which had been on a commercial break, was taken off the air.
"All of the employees, all the people who were in the building as we were doing our live broadcast are out of the Time Warner Center now," Lemon said.
Numerous police and fire department trucks blocked all vehicle and pedestrian traffic on West 58th Street between 8th and 9th Avenue due to a police investigation at Columbus Circle, where the Time Warner Center is located, the New York Police Department tweeted.
A bomb squad was on standby outside the building as police officers search the offices, a law enforcement source said.
Also read: US: White House bars CNN Reporter Jim Acosta after heated exchange with Donald Trump