World Of Kenshi Map (All Locations and Zones)
Here are all Kenshi Map locations and zones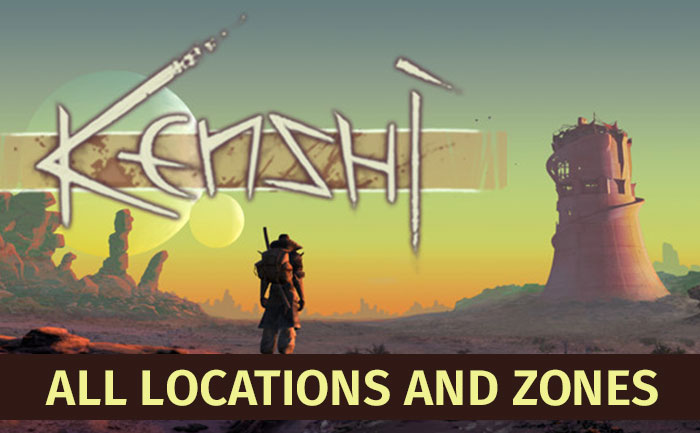 Kenshi Map Locations & Zones: The World of Kenshi has been drastically changed ever since the new lands added in the brand new map. The latest sprawling world map will take the character on a dangerous trek via many biomes in wide lands which is controlled by a number of vying factions.
In this guide, we will explain your travels by breaking the world into sections. Without any further ado, let's take a look at Kenshi Map.
Kenshi Map
Locations: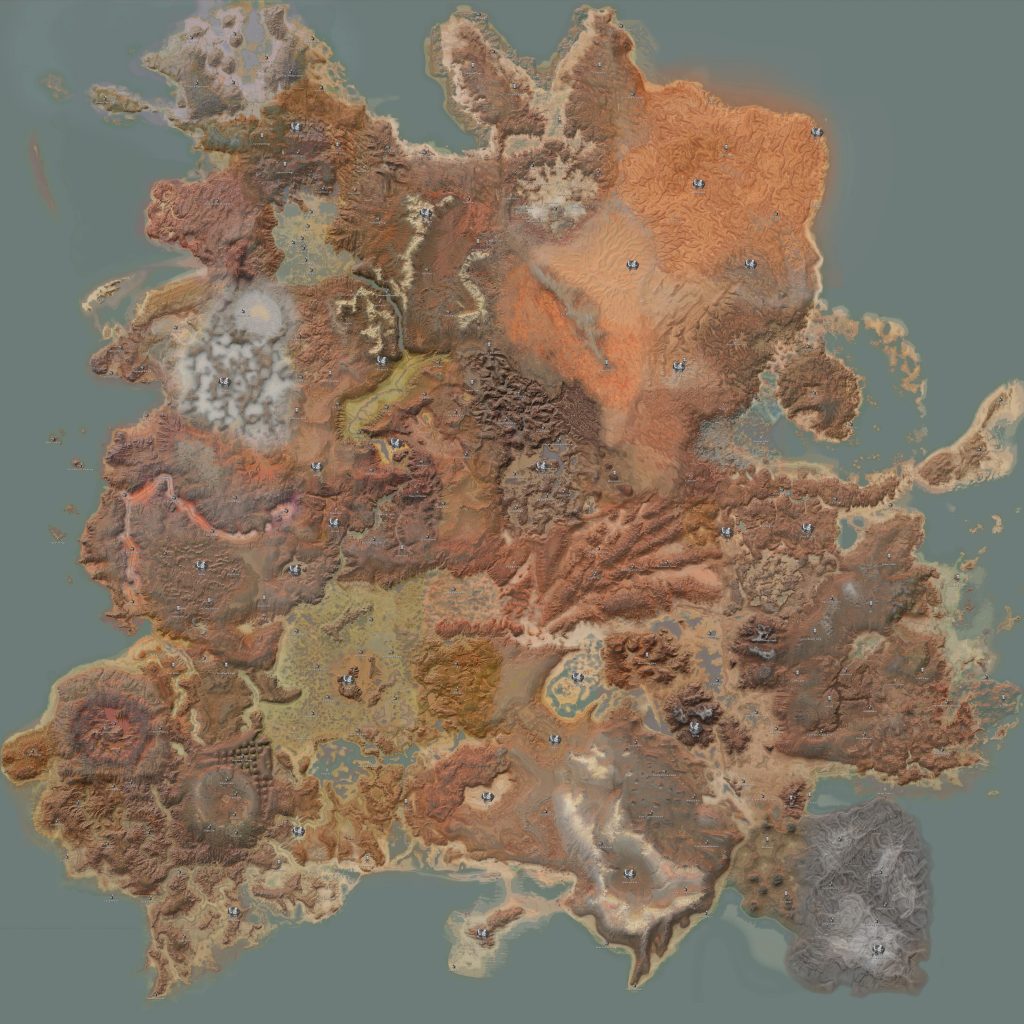 Open the above mentioned Kenshi Map in a new tap and zoom.
Zones: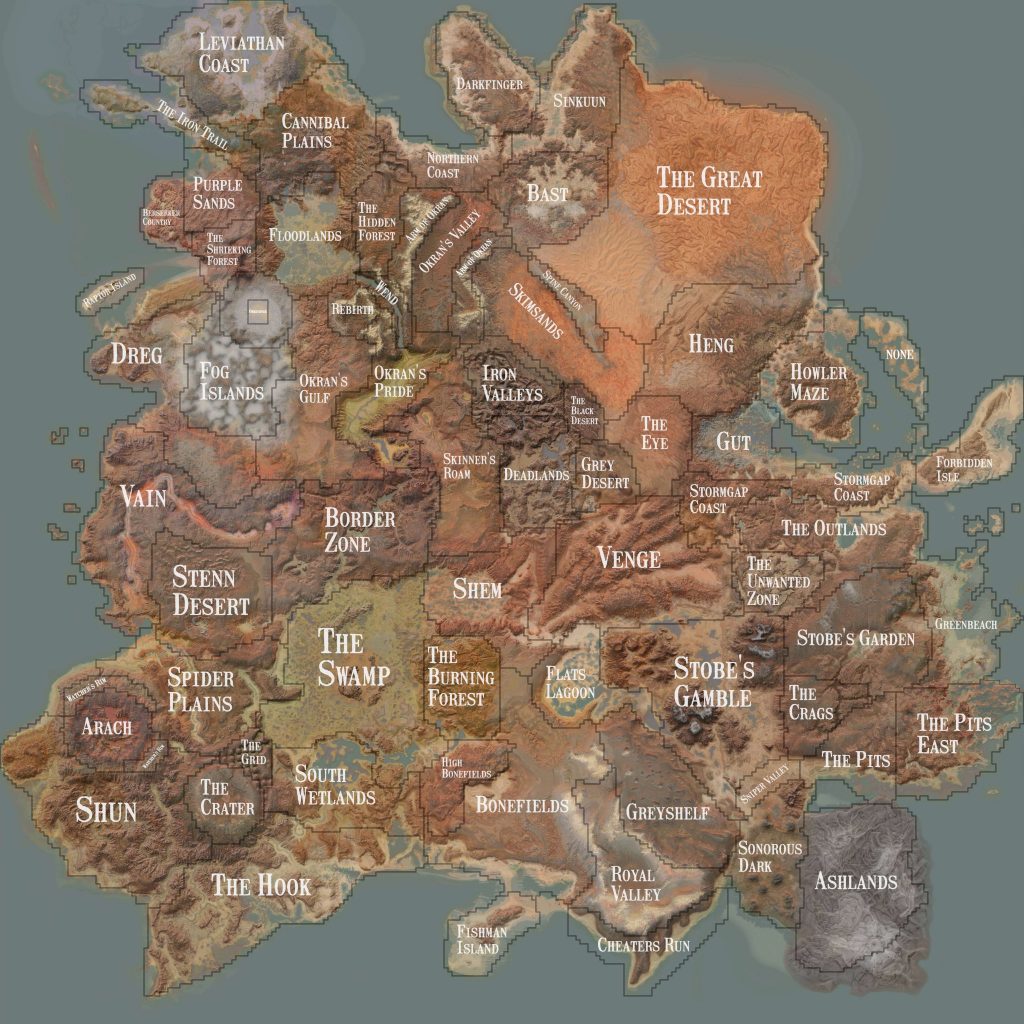 List of World Regions
Northwestern Coast
Berserker Country
Leviathan Coast
Purple Sands
The Iron Trail
The Shrieking Forest
Cannibal Country
Cannibal Plains
Hidden Forest
Northern Coast
Darkfinger
Sinkuun
Northwestern Wastes
Floodlands
Wend
Obedience
Fog Islands
Holy Nation Territory
Okran's Pride
Okran's Valley
Okran's Gulf
Rebirth
Arm of Okran
Northeast United Cities Territory
Bast
The Great Desert
Heng
Skimsands
Stormgap Coast
Spine Canyon
West Coastal Region
Central Wastelands
Skinner's Roam
Iron Valleys
Deadlands
The Black Desert
Venge
The Eye
Grey Desert
Shek Kingdom Territory
Stenn Desert
Border Zone
Spider Plains
Swamps
The Swamp
Shem
Burning Forest
South Wetlands
Southwestern Wilderness
Arach
Watcher's Rim
Shun
The Grid
The Crater
South Coastal Region
The Hook
Bonefields
High Bonefields
Eastern Coastal Region
Gut
Howler Maze
Forbidden Isle
The Outlands
Greenbeach
The Southeast
Ashlands
Cheaters Run
Fishman Island
Flats Lagoon
Greyshelf
Royal Valley
Sniper Valley
Sonorous Dark
Stobe's Gamble
Stobe's Garden
The Crags
The Pits
The Pits East
The Unwanted Zone
World Locations
Major Towns
Admag
Bad Teeth
Bark
Black Desert City
Black Scratch
Blister Hill
Cannibal Capital
Catun
Clownsteady
Drifter's Last
Heft
Heng
Mongrel
Shark
Sho-Battai
Squin
Stack
Stoat
The Hub
World's End
Minor Outposts
The Bastion
Bast
Cannibal Village
Cult Village
Drin
Endin
Eyesocket
Fishing Village
Flotsam Village
Gatherer Village
Ghost Village
Hive Villages
Holy Farms
Holy Military Bases
Holy Mines
Last Stand
Mud Town
Narko's Trap
Okran's Fist
Okran's Shield
Rebirth
Scout Posts
Settled Nomads
Slave Markets
Swamp Villages
Tengu's Vault
The Great Fortress
Tiny Settlement
Trader's Edge
Waystation (Border Zone)
Waystation (The Hook)
Other Locations
Ancient Labs
Armoury Ruin
Burn's Tower
Drowned Ruins
Empty Ruins
Fallen Tower
Leaning Tower
Lost Armoury
Lost Library
Old Empire Watchtower
Post-Ancient Workshop
Suspicious Lab
Tower of Fog
Workshop Complex