Kerala nun rape accused Mulakkal claims nun had an illicit relationship with relative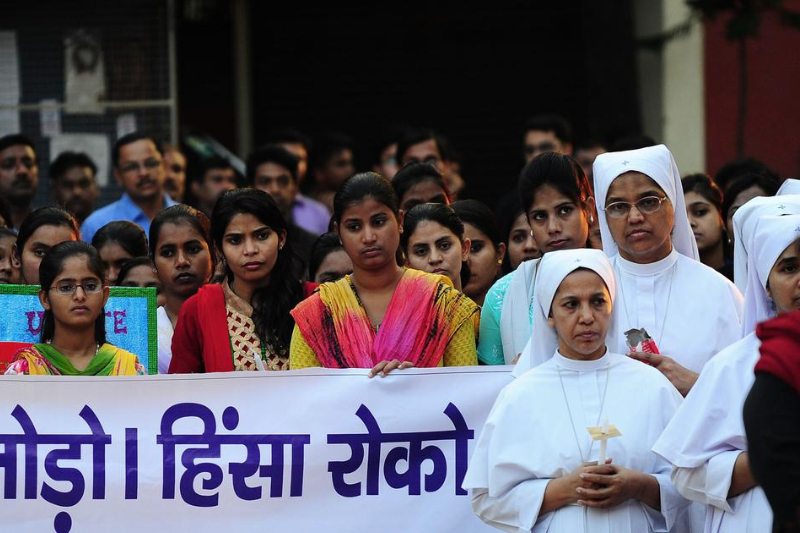 The Kerala nun rape case has taken a new turn as German Catholic bishop Franco Mulakkal claimed that the victim, who is seeking his arrest had an illicit relationship with a relative. Mulakkal's claim is also being supported by a convent mother named General Regina Kadamthottu.
According to Mulakkal's version of the story, the wife of the man who allegedly had an illicit relation with Kerala nun had told him and the mother General so. "The lady came all the way to Jalandhar to expose the nun. She had told me and the Mother General about how the nun was trying to ruin her married life," the Bishop claimed.
"She had also reportedly confronted her husband and seen the texts messages exchanged between the two."
The German Catholic priest, who was accused of rape, said that the nun was found guilty of misconduct in an internal probe. He also claimed that she even considered leaving the congregation to get married. The rape accused bishop is quoted, "On May 26, 2017, the nun finally decided to leave the congregation. Mother General then called me up. However, the nun later withdrew the application and returned to the congregation."
When the mother was not available to speak, her general's secretary confirmed that her office had received a complaint against the nun in which she was accused of having an illicit relationship with her relative. People who have shown support for the nun have labelled this is an attempt to shame the victim.
Meanwhile, Father Peter Kavumpuram, the spokesperson for the diocese dismissed all allegations made by the nun and called it "baseless". In his interaction with India Today, he said, "The allegations being levelled against the Bishop, be it the shaming or the allegations of offering money to victim's family to drop the case, are baseless and an attempt to divert the attention".
Also read: Kerala Nun's brother accused Bishop of offering 5 Cr to withdraw complaint