Bishop Franco Mulakkal discharged from hospital, will be produced before Court today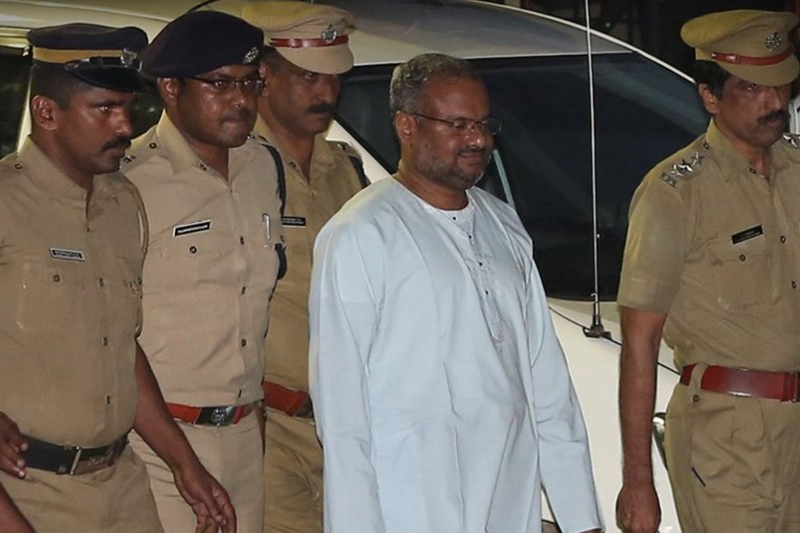 Kerala nun rape accused, Bishop Franco Mulakkal, who was arrested over the allegations of having repeatedly raped and sexually assaulting a Kerala based nun, has been discharged from the government hospital, where he was admitted after complaints of chest pain.
Bishop Mulakkal is likely to be produced in a magistrate court in Pala later in the day. He had complained of chest pain when was being taken to Kottayam Police Club from the Crime Branch office in Thrippunithura in Ernakulam district on Friday night.
The 54-year-old Bishop was under observation in the cardiology section of the Medical College Hospital for more than 6 hours after his blood pressure went up, the official told PTI.
ECG and other cardiac-related tests were conducted, now his health is said to be normal. The victim nun had alleged that Bishop Mulakkal repeatedly raped her at a guest house in Kuravilangad, whenever he would come to Kerala for an official visit. She also accused him of sexually assaulting her on several occasions.
Finally, she knocked the court's door to get justice, when she did not get any attention from the church authorities despite repeated complaints against the clergyman. However, the bishop has called all the allegations are false and baseless.
Also read: Kerala nun rape accused Mulakkal claims nun had an illicit relationship with a relative