Kerala nun rape case: High Court rejects Bishop Mulakkal's bail application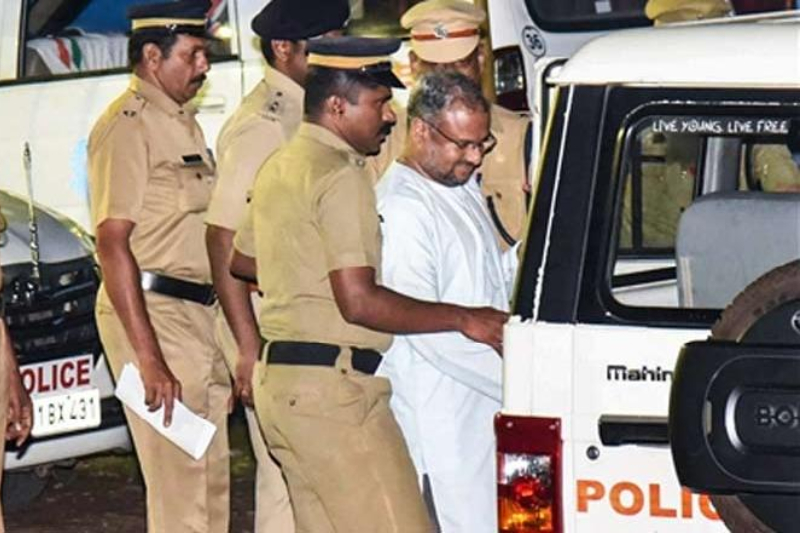 The Kerala High Court on Wednesday rejected the bail application of Bishop Franco Mulakkal. A Kerala based nun accused the Catholic bishop of raping her at multiple times over the years. The Mulakkal continues to be visited by VIP visitors at Pala jail where he is currently lodged.
Those who visited Mulakkal in jail comprising Kanjirappally bishop Mar Mathew Arackal, Pala legislator KM Mani and auxiliary bishops Mar Jose Pulickal and Malankara Samuel Mar Irenios.
Denying Bishop bail application filed by his lawyer, the Kerala HC cited prima-facie evidence against the bishop in the case. The Court also accepted the prosecution's stand that giving the accused bail would hamper the course of the investigation.
Mulakkal is the first Catholic Bishop in the country to be arrested on rape charges. He was sent to police custody till October 6 after he was arrested following three days of interrogation in the last week of September. The arguments on his bail application had ended on Thursday with the verdict deferred to today.
Bishop's lawyers on his behalf have argued that the case against him is false, fabricated and retaliatory in nature for the action he took against the nun on a separate complaint. The prosecution at the same time opposed bail for Mulakkal.
The rape survivor nun had alleged that in her complaint, Bishop Mulakkal had raped her 13 times between 2014 to 2016. The victim hailed from the Missionaries of Jesus order of the Catholic Church.
The arrest of the accused bishop came after intense political pressure and a month-long protest in Kochi by five nuns seeking justice.
Also read: Kerala nun rape case: accused Franco Mulakkal sent to Judicial custody till Oct 6