Kerala Wins Trademark Battle for KSRTC; Karnataka Loses
KSRTC Trademark: After 7-year Long Battle, Kerala Wins Trademark Dispute Against Karnataka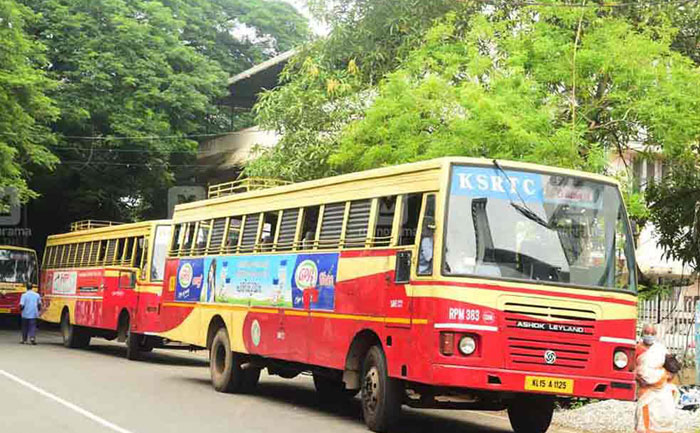 After a seven-year-long battle with neighboring state Karnataka over the 'KSRTC' trademark. Kerala has won the legal tussle and has become the sole custodian of the trademark. Kerala has won over the logo and the name Anavandi along with the acronym KSRTC. All buses of the state-run corporation will showcase KSRTC to indicate the registration.
Kerala says its claim was approved by the Controller General of Patents Design and Trade Marks under the Ministry of Commerce and Industry. on June 2. Kerala SRTC Chairman and Managing Director Biju Prabhakar said that the notice would be issued to Karnataka SRTC asking them not to use 'KSRTC' anymore.
Reacting to the decision, Karnataka's Deputy CM and Transport Minister LS Savadi said that the state will decide which stand to take once the official verdict is given.
The tussle for KSRTC trademark began when Karnataka RTC moved for trademark registration in 2014. Karnataka then sent a notice to Kerala asking the latter to stop using the same name. Kerela acted after the legal notice from Karnataka, following which they applied for the trademark from the Registrar of Trade Marks.
Kerala State Road Transport Corporation (KSRTC) is one of the country's oldest public transportation systems. On April 1, 1965, the Travancore State Transport Department (TSTD) was renamed Kerala State Road Transport Corporation. Karnataka RTC also has a similar history but it began as the Mysore Government Road Transport Department. It became Karnataka Transport Corporation in 1973.
Also Read: Karnataka Bus Strike: State Govt Warns KSRTC Workers of Strict Action