Kiara Advani googled how to use vibrators for scene in Lust Stories
Kiara Advani had masturbation scene using vibrator in Lust Stories.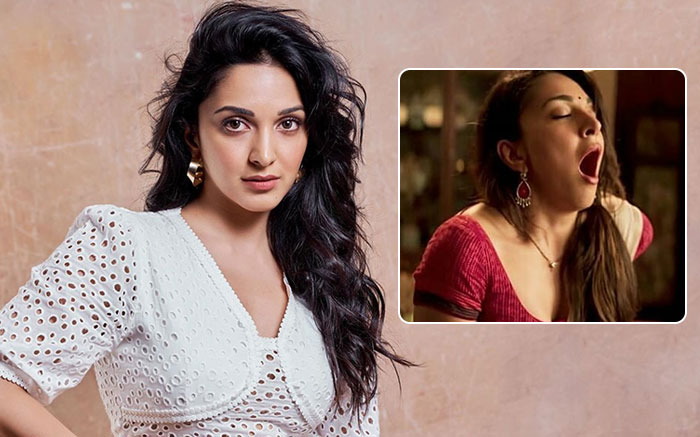 Kiara Advani is one of the most promising actresses in Bollywood. Though she made her Bollywood debut with Fugly, she rose to fame after her stint in Lust Stories. Her masturbation scene grabbed the headlines much before the release of the movie. Kiara plays a school teacher who is married to Paras (Vicky Kaushal). Post their marriage, she is unhappy with her sexual experience and to fulfill her desire she uses a vibrator. While talking about the scene on Neha Dhupia's chat show BFFs With Vogue, Kiara said that she googled how to use a vibrator.
When Kiara was asked how she was able to "climax so beautifully on camera," Kiara said (as reported in India Today), "Karan Johar showed me how to do everything, but that scene. He wanted me to be uninhibited. He made sure there was a very small unit on screen. He didn't want me to laugh."
She further said, "I was so nervous the night before, and I had actually googled how do people use a vibrator. I watched a couple of scenes from films like The Ugly Truth, to see what it was all about."
Kiara also told what Karan Johar advised her to make the scene look real. "Do it very sincerely. Let it be real. Let your eyes roll," Kiara added.
Kiara is currently gearing up for the release of Kabir Singh which is her first movie as a female lead opposite Shahid Kapoor. The movie is hitting the screens on June 21.
Also Read: Kiara Advani On Shooting Emotional Scenes In Kabir Singh: It Drained Me Out