Kimi Raikkonen wins US Grand Prix to keep Lewis Hamilton wait for a fifth world title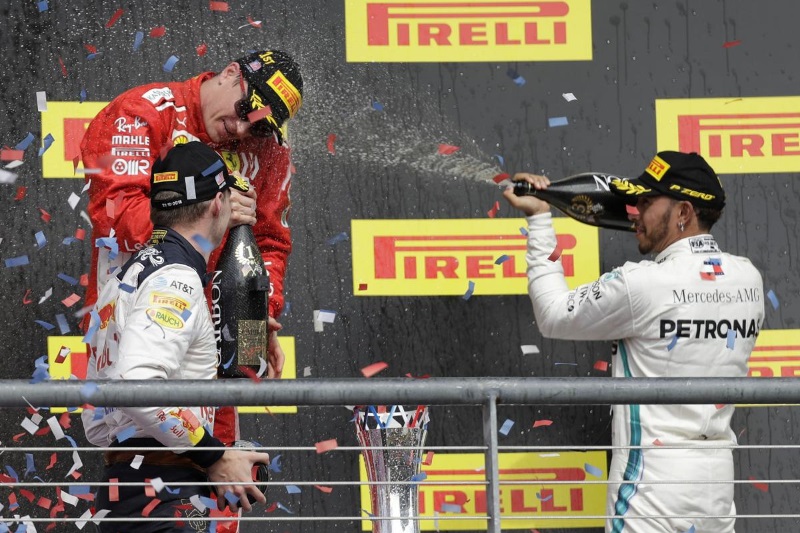 Lewis Hamilton will have to wait for a fifth world title after finishing third at the US Grand Prix on Sunday.
Mercedes looked set for a win after Sebastian Vettel spun while battling with Red Bull's Daniel Ricciardo. But a lapse in their strategy with a late second pit spot meant Ferrari's Kimi Raikkonen took his first victory in five years.
Red Bull's Max Verstappen came second while Vettel came fourth. But despite the disappointment, Hamilton still leads the German Vettel with 70 points and with another 75 points available over three Grand Prix.
Vettel needs to win the next in Mexico, knowing failure to do that will mean Hamilton will be the champion.
"Congratulations to Kimi, he did a great job today, no mistakes and great job from Max too. He was on a slightly better tyre than us at the end. "I thought we would be able to do better but this was the best we could do today. I'll have to see what happened with the strategy. We just have to keep working, keep pushing to the next race," said Hamilton who had started on pole position and was aiming for a sixth win at Texas.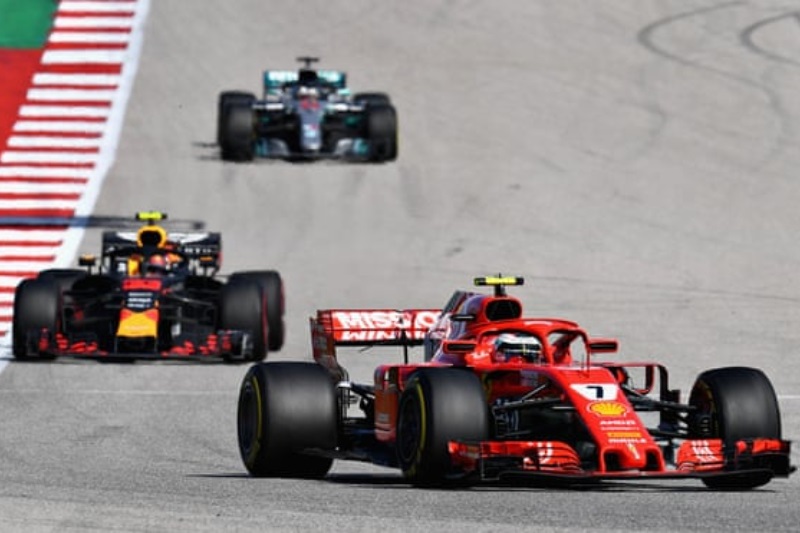 But despite racing only behind Raikkonen for majority of the race, Hamilton slipped into third with three laps left, while Vettel beat another Mercedes driver Valtteri Bottas for a fourth-place finish.
Meanwhile, Raikkonen, whose last win came at the Australian Grand Prix in 2013, won his first after 113 races, making it the longest period between wins in F1 history.
The 39-year-old with 21 race wins is now the number one Finnish with the most race wins overtaking Mika Hakkinen, who has two titles to Raikkonen's one.
"It has been a great weekend. The car has been good all the time. Got a good start and needed to push hard. The tyres were going off at the end but we had enough speed and kept it consistent and just tried to keep the tyres alive to the end," said Raikkonen after his victory.
"It's been a long time [since I last won] but here we are."
Also Read: Serie A: Mauro Icardi nets late winner as Inter edge out Milan in derby