Kolkata: 30 hours later, firemen still fighting Bagri market blaze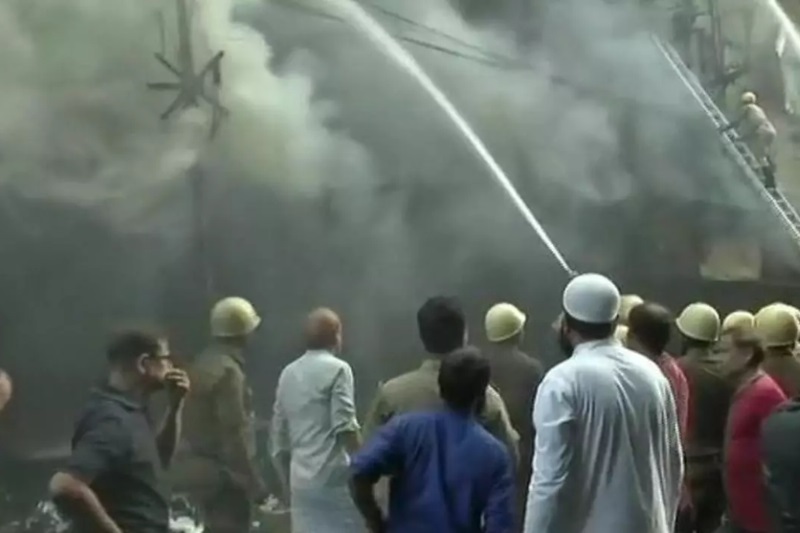 The fire that engulfed the famous Bagri Market on Sunday erupted again more than 30 hours after it broke and a night-long operation to extinguish the blaze.
The fire completely engulfed more than 400 shops in Bagri Market, a six-storeyed building at Kolkata's trading hub of Burra Bazaar. Interestingly, the building had got a clearance from the state fire services department just two months back. On Monday, flames were seen billowing from a part of the third floor. Shop owners even tried to save some of their goods.
Hindustan Times quoted a fire department official saying, "We've reached from ground to top floor and have succeeded in containing fire but due to presence of chemical there, it's difficult to contain pockets of fire inside. Now 35 fire tenders and 250 firemen are here and operation is going on continuously."
Fire services department director general Jag Mohan claimed that fire was fuelled because of inflammable items such as cosmetics, deodorants, chemicals, plastic packaging materials etc.
The daily quoted Trinamool secretary general and education minister Partha Chatterjee saying, "The government repeatedly urged the market authorities for safety measures. If they heeded the administration, the disaster could have been avoided."
"Water scarcity is a problem here. If there was a water supply from this area we could have fought the fire in a much better manner. Supplying water has been a problem as it is brought from nearby supplies," said a fire official as quoted by The Times Of India.
TOI reported that nobody dies but six persons, including two fire fighters, fell sick after inhaling the toxic smoke.
Also read: Kolkata: Massive fire breaks out at Bagri market; 20 fire engines rushed to spot