Kolkata: Passenger offloaded for posting masked man picture on Snapchat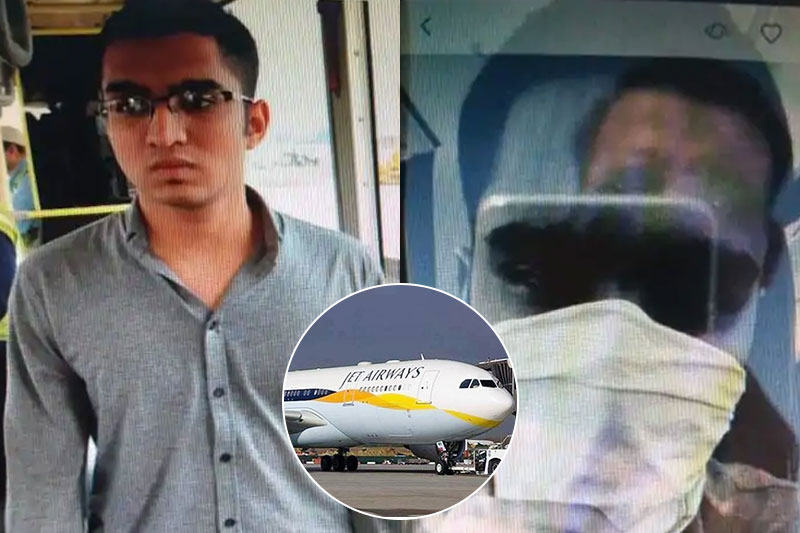 Jet Airways flight has deplaned a 21-year-old man at Kolkata Airport for allegedly posting a photo of a masked man on social media app, Snapchat with a threatening comment from inside the aircraft.  The man was arrested and taken into custody at Kolkata Airport.
A co-passenger informed the captain of the flight saying that Yogen Poddar allegedly wrote on Snapchat, which reads  "terrorist on flight". The man's threatening comment raised concern among the passengers and the crew, the police said.
The incident came on the day when the country is observing the 10th anniversary of the Mumbai terror attacks.
"While he was on board he was chatting with his friend on the Snapchat app with a handkerchief on his face. He had written 'Terrorist on flight, I destroy women hearts,' which was noticed by one of the passengers on board namely Benjamin Placket, who was seated one seat diagonally behind him," a Central Industrial Security Force source told Hindustan Times.
The pilot of the flight took the plane back to the tarmac after the incident that occurred at 8:20 am and Poddar was taken to the Netaji Subhas Chandra Bose International Airport police station for interrogation. His baggage was also taken off the aircraft.
"After the crew was alerted by the co-passenger, Poddar refused to show his mobile phone to the air hostess. Then the CISF personnel found that he indeed made the post, where he took a selfie with his face covered and wrote those words. We are now checking his antecedents," a police officer at the airport told Hindustan Times on the condition of anonymity.
However, the man was flying to Mumbai to attend a job interview, the police told news agency Press Trust of India.
The police said that they are looking at his antecedents to determine if he was a threat. His family was called to the police station. The man's father reportedly said that his son was indulging in a prank with his friends.
Also read:26/11 anniversary: Terror attacks have reduced in BJP rule, claims Modi