Kolkata: BJP Youth Leader Pamela Goswami Arrested in Drugs Case
BJP Leader Pamela Goswami Caught With Cocaine, Accuses Party Colleague of Conspiracy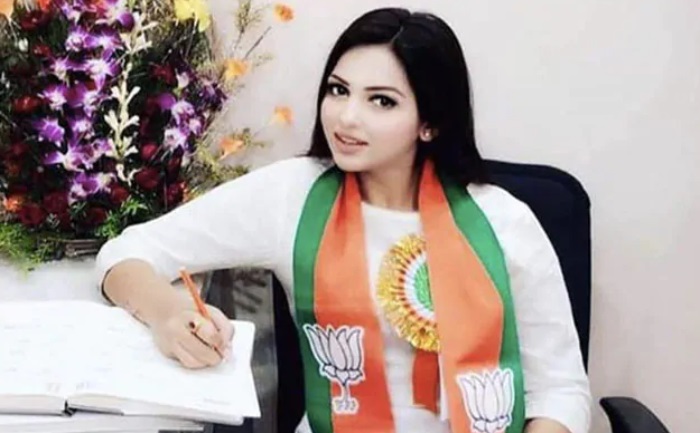 A BJP youth leader was arrested Friday evening in Bengal's Kolkata in a drug-related case. Pamela Goswami, General Secretary of Bengal BJP Yuva Morcha, was arrested for possession of cocaine. Her colleague in the Yuva Morcha, Prabir Kumar Dey was also arrested.
The incident took place early Saturday evening in the upscale New Alipore area. Ms Goswami and her associate Prabir Kumar had driven up to a cafe on NR Avenue. The police during a search found about 100 gm of cocaine in pouches in Ms Goswami's purse and under the car seat. They were immediately taken away by the police. A security guard assigned to Ms Goswami has also been arrested as he too was also reportedly in the car.
As reported by sources to NDTV, Ms Goswami and Prabir came under the scanner after they were spotted repeatedly visiting a particular cafe. They used to sit in the parked car and transact with youth who drove up to the car on motorcycles. Suspecting a drug deal, the police waited for her to arrive on Friday and caught her red-handed.
On being arrested Pamela told the reporters that it is a conspiracy against her. She alleged Rakesh Singh conspired against her. "I want a CID investigation. BJP's Rakesh Singh, the aide of Kailash Vijayvargiya, should be arrested. This was his conspiracy," Ms Pamela alleged.
Pamela was sent to the police remand till February 25 by the NDPS court on Saturday.
Also Read: Sourav Ganguly Discharged From Kolkata Hospital