Korean activists protest PM Narendra Modi's Seoul Peace Prize award win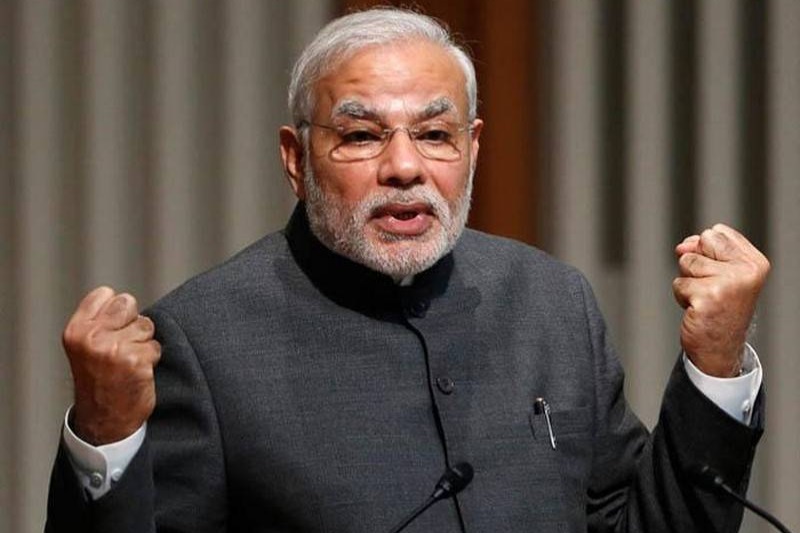 Over 20 Korean NGOs, which includes human rights groups and activists, protested against the Seoul Peace Prize Cultural Foundation's decision to award India Prime Minister Narendra Modi the 2018 Seoul Peace Prize, reported The Korean Herald.
The protesters objected to the committee's decision saying that Modi does not deserve the award nor is he the right person to win this award.
"We demand (the Seoul Peace Prize Cultural Foundation) retract its decision to give the Seoul Peace Prize to Mr Modi," the group of protesters was quoted as saying by the daily newspaper. The protesters in Seoul included 26 different groups also included the Center for Refugee Rights in Korea and the Korean House of International Solidarity.
Earlier calling Modi 'a perfect candidate' the prize committee said that the Indian Prime Minister was recognised for 'Modinomics' an economic reform program which had 'reduced social and economic disparity between the rich and the poor' in India.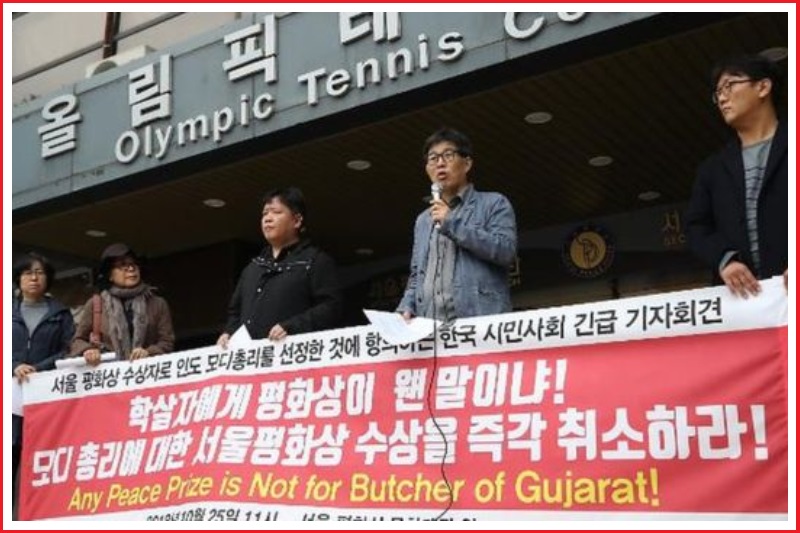 But the Korean human rights group alleged that Modi had deliberately allowed the anti-Muslim riots to spread, which killed more than 1,000 people in 2002.
Modi was then the Chief Minister of Gujarat when 59 Hindu pilgrims returning from a religious yatra were killed in a fire incident. Their train had caught fire which was then blamed to be an act of a Muslim mob.
The incident triggered a grave religious riot in Gujarat that claimed over 1000 lives, many of who were Muslims. Modi received a huge backlash for his involvement in the massacre and was banned from entering the United States in 2005. The United Kingdom and the European Union also banned him.
Eventually, the banned was lifted in 2012 by the United Kingdom and in 2013 by the European Union. The United States also invited him to Washington in 2014 after Modi became India's Prime Minister.
"Giving Mr. Modi this prize for 'Modinomics' is almost equivalent to giving Mr. a peace prize for Korea's economic development in the 1980s and the hosting of the 1988 Seoul Olympic Games," said the protesters, reports the daily.
Mr Chun Doo-hwan is a former President of South Korea, who was accused of instigating a massacre of civilians during his term as the Nation's head in the 1980s.
"Mr. Modi's win is also a disgrace to the past laureates of this prestigious award," the protesters reiterated.
The Seoul Peace Prize was founded in 1990 to commemorate the success of the 1988 Seoul Olympic Games. It is given to people, who have made a significant contribution to bring World Peace.
German Chancellor Angela Merkel and former UN Secretary General Kofi Annan are among the past laureates.