Kuldeep Yadav and Yuzvendra Chahal could do with some fine-tuning: L Sivaramakrishnan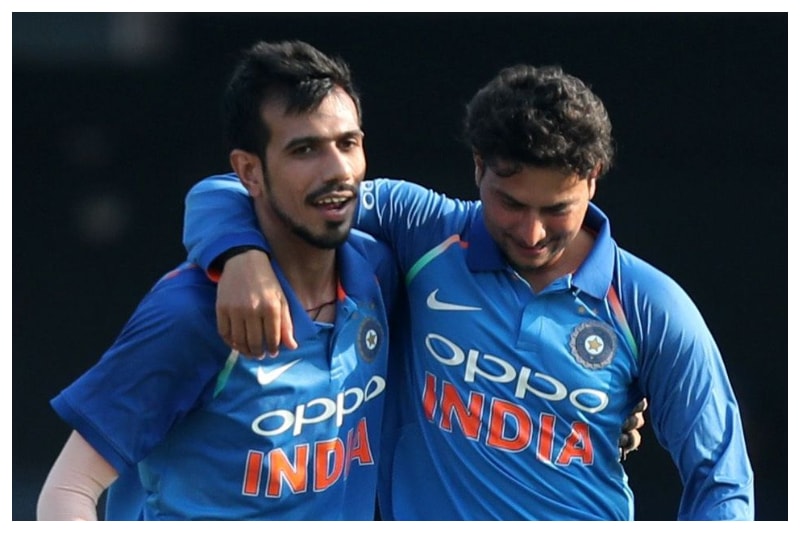 Former India leg-spinner Laxman Sivaramakrishnan on Friday said that the likes of Kuldeep Yadav and Yuzvendra Chahal possess a lot of quality but still need a bit of fine-tuning of skills.
"All our spinners are good, but need fine-tuning. Kuldeep Yadav's balance while delivering the ball needs to improve. His body isn't synchronized properly, and his arms aren't rotating in a round manner while delivering the ball," he said as quoted by The Times of India.
On Yuzvendra Chahal, he said,  "Yuzuvendra Chahal tends to drift to the leg and middle, which means the batsmen can look to smash him to mid-wicket, which is likely to be vacant since the two fielders on the on-side are likely to be stationed at deep square leg (for the sweep shot) and long-on.
"If he bowls on or outside off stump, the batsmen will be forced to drive him on the off side, where he can have three fielders – two at point, cover, and long off protecting him. His googly will also become more dangerous then – of the batsman misses it, he's likely to be bowled or LBW," he added.
Also read: Kuldeep Yadav joins elite list of bowlers to have taken five wickets in all three formats
He also advised both Kuldeep and Chahal to add a top-spinner delivery to their arsenal and not use the googly too much.
"Both Chahal and Kuldeep have the conventional leg-break and the googly, but they can add a top-spinner to their repertoire. They also need to be careful to not overuse the googly," he opined.
A veteran of nine Tests and 16 ODIs, Sivaramakrishnan volunteered to be the spin consultant of the Indian spinners before the World Cup after news surfaced that the BCCI is looking to appoint someone for that role.
"I'd like to help our spinners till the World Cup in the role of spin consultant/ coach, if the BCCI approaches me with an offer. The middle overs – from 11 to 40 – is the period when we need to pick up the wickets. If our spinners take five wickets in this period for about 150, they'd have done their job. Otherwise, you're looking at a potentially dangerous situation, where the opposition's middle order is set to lunch into a slog in the last 10 overs," he said.
Image credit-Scroll.in