Bigg Boss 14: Kumar Sanu REACTS to Rahul Vaidya's 'nepotism' remark on his son Jaan
Jaan Kumar's father and singer Kumar Sanu reacts to Rahul Vaidya's nepotism comment on his son.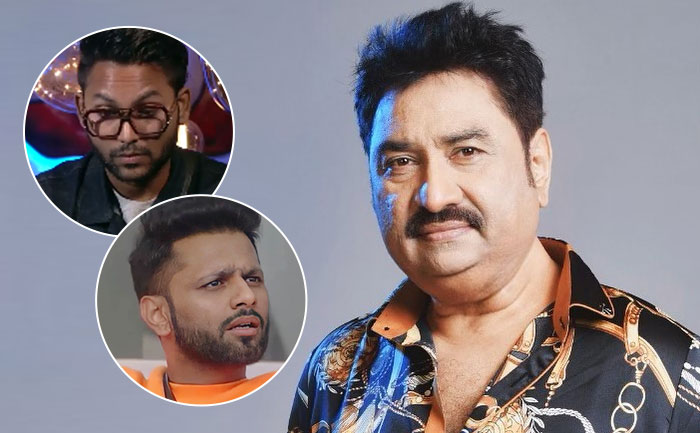 During the nomination task of Bigg Boss 14, Rahul Vaidya nominated Jaan Kumar Sanu and cited nepotism as the reason for it. "I would like to nominate Jaan Kumar Sanu. I hate nepotism. Whoever has come on the show, they've come on the basis of their hard work. Jaan is on the show because he's someone's son. He doesn't have any personality of his own," said Rahul. However, his comment did not go well with many people, whereas, netizens even appreciated him for bringing out the nepotism topic.
Now, the singer Kumar Sanu reacted to Rahul's nepotism remark for his son, "My son Jaan is a very good person in real life. He is of very helping nature. But Bigg Boss house has so much pressure that you tend to say things which you may not in the normal life. He is very young and his mother has given him a very good upbringing. Whatever was possible she did for our kids. I was never happy with Jaan's decision that he is going to Bigg Boss. Whenever he asked me I always said no for it. But it was his choice to do Bigg Boss as he is an ardent follower of the show and a very big fan. He himself auditioned for it and I didn't do anything for him in this matter. I didn't help him in this at all," he told SpotBoye.
The singer also said that Rahul should not have hurt the sentiments of a person whose parents are separated, he said that as a singer he felt insulted listening to it. "It is a very normal process according to me if two people don't get along and they get separated. But if leaving the game aside you will keep hammering someone's sentiments on his personal life then it's not a good thing." He said that he wants both Rahul and Jaan in the gam and they should stay together with love and understanding as he feels that two singers can be good friends.
ALSO READ: Kumar Sanu REACTS To Son Jaan Kumar's Marathi Language Remark; Questions His Upbringing