Kumar Sanu REACTS to son Jaan Kumar's Marathi language remark; questions his upbringing
Kumar Sanu reacts to son Jaan Kumar Sanu's comments on the Marathi language.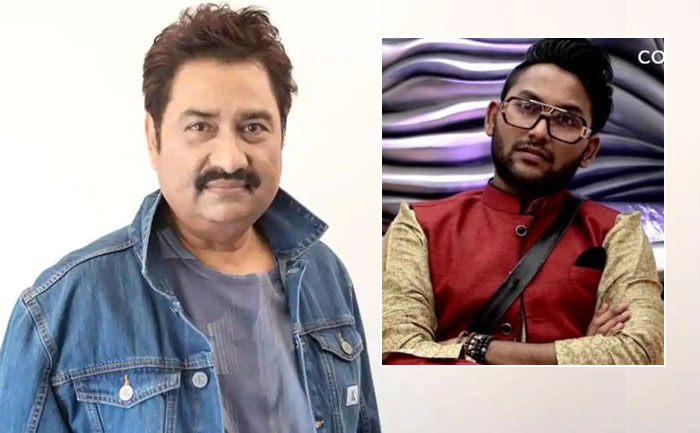 Jaan Kumar Sanu landed into trouble a few days back, over his Marathi language comment during an episode of Bigg Boss 14. Earlier, this week, during the episode Jaan told Nikki Tamboli to not speak in Marathi, "Marathi mei mat baat kar, mere saamne mat baat kar, meko chid hoti hai. Sunaauga teko, mere saamne Marathi mei mat baat kar. Dum hai toh Hindi mei bol warna mat baat kar, chid machti hai meko," he said.
This remark did not go down well with Shiv Sena leader Pratap Sarnaik and MNS leader Ameya Khopkar, they demanded an apology. Later, the makers of the show issued a statement to apologize for the incident. Now, singer Kumar Sanu reacted to his son's remarks and also apologized.
In a video, the singer said, "I heard that my son, Jaan, said something very wrong that never crossed my mind or could have crossed my mind in these 41 years. Maharashtra, Mumbai, and Mumba Devi blessed me and gave me name, fame, and everything else. I can never think such things about that same Mumba Devi and Maharashtra. I love and respect all languages of India. I have sung songs in different languages," he said in Hindi.
Further apologizing, he also questioned Jaan's upbringing and said, "I have not been with my son for 27 years. We have been living separately for 27 years. I don't know about the upbringing his mother gave him and I don't understand how he could have said such a thing. I am sorry. As a father, I can only apologize to you all." 
Jaan also recorded an apology video for making remarks that were considered to be anti-Maharashtra.
ALSO READ: Bigg Boss 14: Jaan Kumar Apologizes For His Comments On Marathi Language