Kumkum Bhagya Recap: Pragya confronts Abhi
A quick recap of everything that happened on the latest episode of Kumkum Bhagya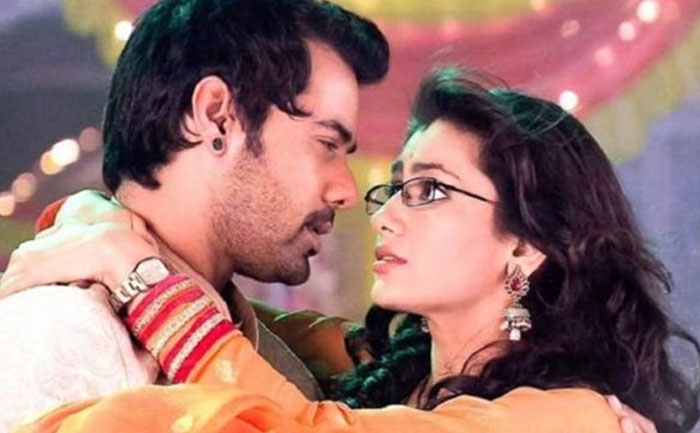 This episode of Kumkum Bhagya started with Purab discussing his marriage to Aaliya with Abhi. Purab says that he feels suffocated in the relationship. He goes on to tell Abhi that while he is trying to make it work she thinks he still loves Disha. However, both of them are unaware that Aaliya has heard the conversation. The conversation upsets her but she gets back to the party and attends to the guests.
Disha and Pragya arrive at the party. Then Disha introduces Pragya to Mr Juneja and Mr Khurana. Mr Khurana tells Abhi that Disha is handling their media event planning. When Abhi replies that he knows about Disha's good taste in music, Mr Juneja says Abhi certainly doesn't know about Pragya's taste in music. Disha is worried that something might be bothering Pragya.
On the other side, Priyanka is in Rishi's bedroom thinking they will die together if they cannot meet in this lifetime. Pragya has a conversation with Disha telling her she knows what she is thinking and why she's behaving in this way. Disha responds by telling her that she is inspired by her and wants to be like her.
Abhi and Purab continue their conversation. Purab tells Abhi to talk to Pragya and not let Priyanka's issues come between them. This leads Abhi to tell Purab that Priyanka committed suicide, goaded by Rishi. However, Pragya tells Disha she knows Priyanka is alive. Pragya thinks that Priyanka is hiding in Delhi but she doesn't know how to find her.
Aryan finds Ranbir out cold on the floor where he fell searching for the papers due to something being mixed in the glass. Aryan tries to revive him but as Ranbir wakes up he trips creating quite some noise. This alerts the principal and his wife. Meanwhile, Rhea is back from Paris. She meets her friends at the airport. Shaina tells her that Ranbir and Prachi have gotten closer while Dimpy says Rhea's popularity might be affected if those two started dating.
Pragya and Abhi argue with Pragya asking him if he is still angry. Abhi retorts that Rishi is more important than his happiness to Pragya and goes away. Aaliya is delighted to see them argue.
Prachi and Shahana also reach the Principal's house. They find Ranbir and Aryan and question them about why they are there and why Ranbir's drunk. Shahana blames Aryan,saying he is the one who involved Ranbir. This angers Aryan who says that he is the one who got involved with Ranbir. Everyone hears the Principal and his wife coming down. Ranbir gets the papers. Prachi says that Shahana will distract the Principal and his wife as they get Aryan and Ranbir out of the house.
So, this is everything that happened on Kumkum Bhagya in the latest episode. We will see you with more news, updates and recaps soon.
ALSO READ: Kumkum Bhagya's Sriti Jha Shuts Down Link-Up Rumors With Kunal Karan Kapoor