Avengers Endgame: Katherine Langford opens up on why her scene with Iron Man wasn't shown in the film
Kathrine Langford reveals why her scene wasn't shown in theatrical run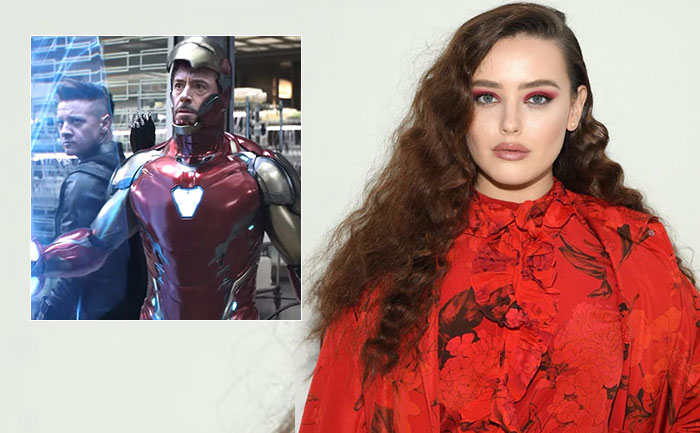 When the most anticipated film Avengers: Endgame was about to release in theaters, there were some speculations that Katherine Langford is going to essay the role of Tony Stark's daughter Morgan. However, when the film came out, her scene was deleted by the makers of the film due to time shortage.
Knowing this, there were many fans who were furious and were disappointed with Marvel Studio's decision. Now, currently, they have delivered the deleted scene with Avengers: Endgame on Disney's streaming service. Meanwhile, lately on Tonight Show starring Jimmy Fallon, Katherine Langford shared the reason behind the scene deleted by Marvel and also her reaction when she realized the fact.
"I mean, I'm such a huge fan of the Marvel films and the Russo brothers, so when Marvel reached out to me to play Iron Man's daughter, that was such an honour. And ultimately it didn't make it into the film, and creatively, like, that makes sense and that's fine. I was just content with having the memory in my head." She said.
In addition to this, Katherine's scene with Robert Downey Jr. had made Marvel fans cry and made others emotional. Not only that, the actress further also revealed the reason that the particular deleted scene was now on streaming service version.
"I heard that's why it's out though. That's what I was told. It was out because people wanted to see it. Which is also really cool." Katherine Langford said, on The Tonight Show Starring Jimmy Fallon.
Also Read: Avengers Endgame: Robert Downey Jr Wishes Mark And Scarlett On Birthday