Kundali Bhagya Dec 24, 2019 written update: Sherlyn warns Mahira about Preeta
In Kundali Bhagya upcoming episode Sherlyn returns home and then finds Mahira crying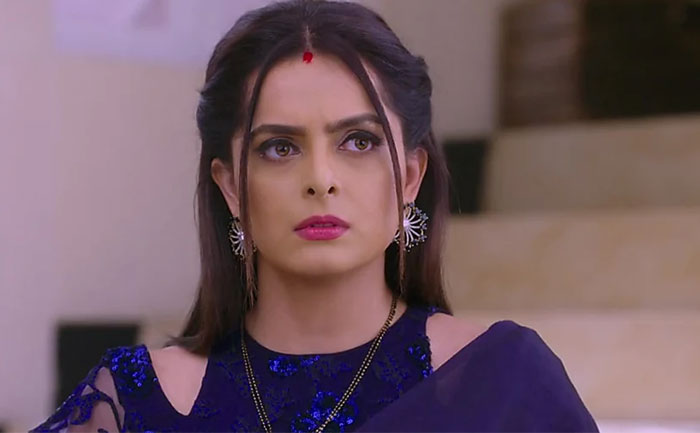 In Kundali Bhagya Dec 23, 2019 written update: Karan comes back home angry. In the meantime, he is upset that Sarla and Preeta asked him angrily to stay away from them. Not only that, they promised to never ever respect him. Also, Karan decides to have his Mehendi ceremony at Sarla's Kumkum Bhagya marriage hall no matter what happens.
Moreover, he also says that he will anyhow force Preeta and Sarla to see Karan's face and also respect him as their guest. It is then that Kareena loves this idea and starts convincing everybody for the same.
Also, she says that this way they will give Preeta's family money and cover up for everything that Karan had previously done wrong to her. Furthermore, Karan decides to take the help of another person to book Kumkum Bhagya marriage hall without Sarla recognizing who it is for.
Talking about Kundali Bhagya Dec 24, 2019 upcoming episode, Sherlyn warns Mahira about Preeta. Then, she says that Preeta is going to make Mahira's life painful as hell for a while. Not only that, she suggests Mahira to keep her eyes and ears open only to make sure that Preeta doesn't in any manner find a way to take Karan away from her.
It is Kareena who informs Karan that she has booked the KumKum Bhagya marriage hall for his Mehendi Ceremony and that Sarla cannot cancel the booking even if she desires it badly. Will Preeta now be forced to attend Karan's mehendi ceremony? Stay hooked to The Live Mirror to find out what happens next.
Also Read: Kundali Bhagya Dec 23, 2019 Written Update: Karan's Mehendi Function To Be Held At Sarla's Marriage Hall?