Watch: Ryan Reynolds' HILARIOUS twisted ribbon dance
Ryan Reynolds becomes the muse for a hilarious ribbon video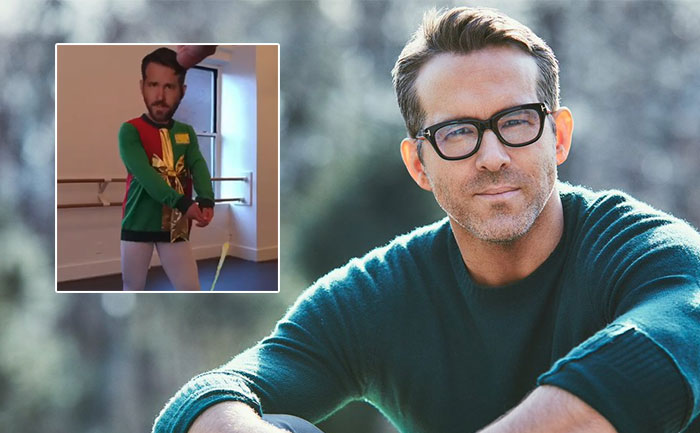 Hollywood superstar Ryan Reynolds is one of the most active celebrities on social media. The Deadpool actor recently became the muse for an artistic yet hilarious ribbon video made by a fan. His hilarious twisted ribbon dance video left FRIENDS star Jennifer Aniston in splits.
Reynold Ryan shared the video on his Instagram handle and captioned it as, "Thanks to @mydaywithleo I can finally express myself through the powerful medium of ribbon dancing. This is the @sickkidsvs/dance crossover I've been waiting for. My head was cut off 38 times to make this a reality. And thank you @scott.a.weber for doing all the things my body could never do."
Check out the video here:
An artist, Joel Strong made a ribbon video featuring Ryan Reynolds. The video uses different cutouts of Reynolds' head and places his face on a ribbon dancer. Joel wrote, "38 lil ryans were made for this shoot. 587 frames made it into the final edit. no lil ryans were harmed during filming."
The video was much loved by Jennifer Aniston, she left a laughing emoji followed up by two clapping emojis on it.
On the work front, Ryan Reynold will be starring in Hitman's Bodyguard 2, which has finally received an official release date. Hitman's Bodyguard 2 or its official name, The Hitman's Wife's Bodyguard will be ben scheduled for release on August 28, 2020. This will be Reynold's 2nd major release after 'Free Guy'.
It is a sequel to the 2017 film which grossed $177 million worldwide.
Also Read: Ryan Reynolds Says He Loves Indian Culture And Films