Kundali Bhagya Jan 03, 2020 written update: Robbers attack at Kumkum Bhagya hall
In Kundali Bhagya upcoming episode Karan and Preeta return to the hall where they hear gunshots of robbers making attempt to steal from everyone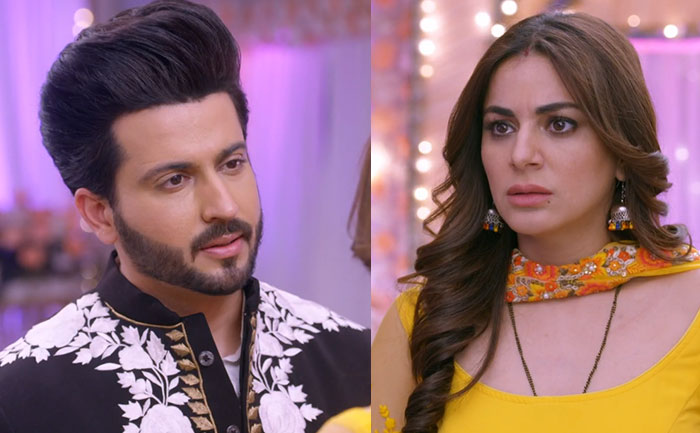 In Kundali Bhagya Jan 02, 2020 written update: Prithvi sees Rishabh in Kumkum Bhagya hall but then manages to avoid seeing Sherlyn. In the meantime, Mahira puts mehendi on her hands and everybody says to her that the darker her mehendi colour is, the more her husband will love more.
Moreover, Kareena tells to Shrishty to take Mahira in the room and also remove the mehendi. It is then that Sherlyn goes with Mahira but somehow leaves right when Shrishty makes the decision to bring up her pregnancy. Also, Karan and Preeta try to say to each other that they love each other. However, in the end, Preeta agrees to be with Karan until all his wedding ceremonies are completed properly.
What's next is, she holds his hand and then takes him back inside the hall. Furthermore, Prithvi looks for Preeta everywhere but Ramona takes him to Sherlyn.
Talking about Kundali Bhagya Jan 03, 2020 upcoming episode, Shrishty takes off the dried mehendi from Mahira's hands. Not only that, she says that everyone said the darker the mehendi colour is the more her husband will love her most. She further says that Mahira's mehendi is very much light. Robbers who are sure that they indeed are quite rich people at Kumkum Bhagya hall, show up in the place wearing masks threatening to shoot people.
Right then, Preeta is walking back into the hall with Karan when they hear gunshots. Will they be able to manage to save the guests? Stay hooked to The Live Mirror to find out what happens next.
Also Read: Kundali Bhagya Jan 02, 2020 Written Update: Karan Will Express His Hatred Towards Preeta