Kylie Jenner attends Travis Scott's music festival despite split
Kylie attended Travis's festival amid the split
Kylie Jenner apparently flew to Houston to support Travis Scott at the music festival. It has been more than a month since the duo decided to pause their relationship about two years. Lately, twenty two year old keeping up with the kardashian fame was joined by friends such as Sofia Richie.
As per report by Houstan Chronicle that also posted a video of Kylie at the show where Travis informed the fans that their 1/2 year old daughter Stormi Webster was present too. Also, a video of Kylie grooving to the music in the front row while watching Rosalia perform had been posted on newspaper's website. Moreover, the outlet said that the Spanish singer even welcomed her presence and dedicated a song to her as well.
Reportedly, E! news also got to know in the month of October that Kylie and Travis were 'taking space apart', since after two years after they started their relationship. Also, the two reunited some times since then to spend time only with their 1 and 1/2 year old daughter Stormi Webster.
Not only that, Kylie Jenner did not post about festival on social media and Travis Scott did not mention anything related to her directly on his pages. However, he shared a picture of photo of enormous display spelling out 'Astroworld' in multicolored flowers. The image also showed a red heart emoji and a butterfly emoji. He shared the picture on his social media. The caption read, "Love u, that I really do." Check out the picture.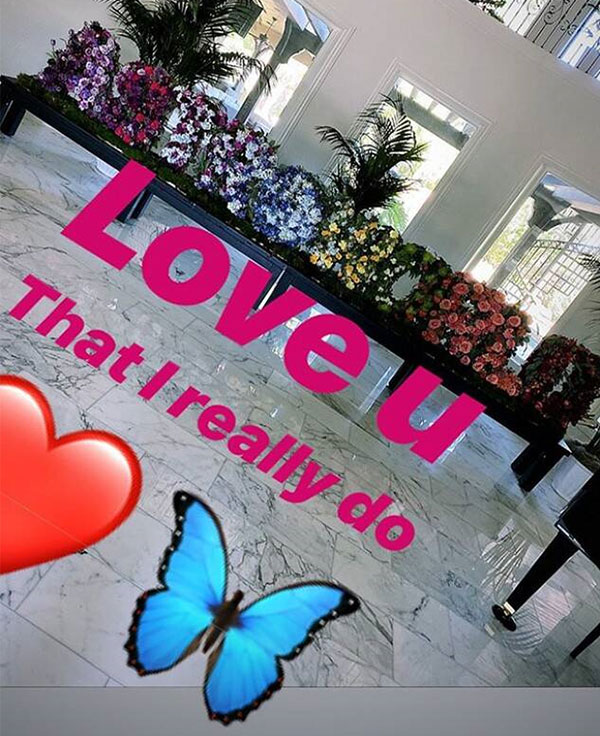 Also Read: Stormi Webster Dresses As Mom Kylie Jenner For Halloween …