Kylie Jenner to celebrate 22nd birthday on USD 250 million yacht Tranquility
Kylie Jenner to ring in 22nd birthday sailing around the Mediterranean with her girl gang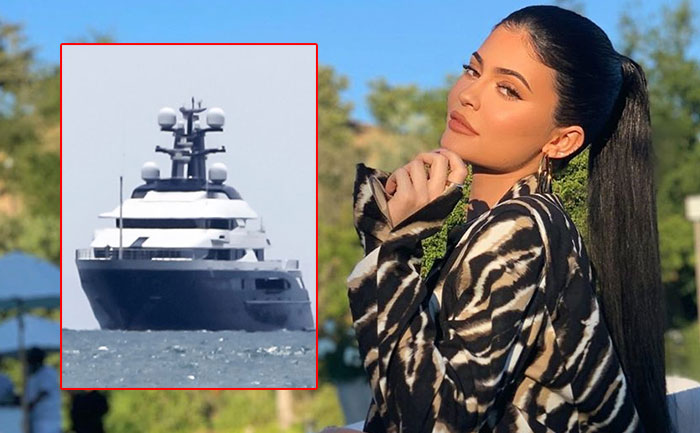 Model cum socialite Kylie Jenner is all set to ring in her 22nd birthday. The self-made billionaire will be celebrating it on a 250-million- 300-foot yacht, sailing around the Mediterranean. The luxurious superyacht Equanimity belongs to fugitive businessman Jho Low. Jho Low, whose real name is Low Taek Jho, owned the Equanimity until it was confiscated by the Malaysian government. The 91.5m-long superyacht is known to have a Turkish bath, a swimming pool and a helicopter landing pad.
As per TMZ reports, the founder of Kylie Cosmetics has rented the vessel, which has been renamed Tranquility. She will be celebrating her birthday that falls on August 10 with her girl gang on it. Kyle and her girl gang will be enjoying partying, sunbathing and having fun as the yacht takes them sailing around the Meditteranean. Nothing has been revealed about the guest list but sisters Kendall and Kourtney have already reached.
The report further adds that the yacht costs around USD 1 million per week to rent. It has 10 cabins, a sauna theatre, beauty salon, steam room, jacuzzi and can accommodate 22 guests and has 29 crew members to take care of guests needs.
Kylie will also be launching a birthday collection of makeup. The reality star shared the news on her Instagram handle.
The diva is seen dressed in a Moschino money printed gown. The collection even includes Kylie-inspired cash, with products and shade names revolving all-around money.
According to Forbes, Jenner's net worth is estimated at US$1bil (RM4.175bil), making her the world's youngest billionaire.
Also Read: Kendall Jenner: I just wouldn't ever wanna be known for dating athletes