Kyrgyzstan singer faces death threats for showing undergarments in music video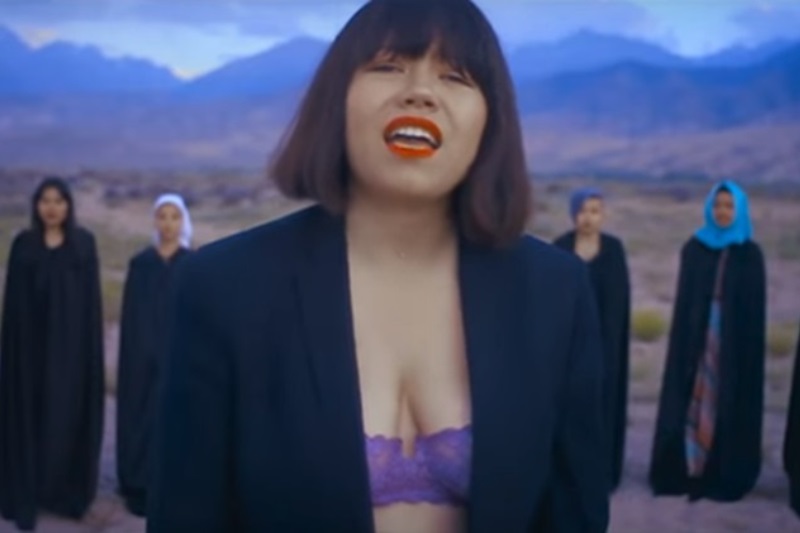 A teenage singer in Kyrgyzstan has allegedly faced death threats for showing her undergarments in a music video that targeted gender discrimination.
19-year-old Zere Asylbek had released her music video 'Kyz' last week, which was mainly based on the gender discrimination in her country. The video became a sensation in the Muslim dominated country. But the teenage singer has reportedly received several threats for showing her purple bra in the video, which has forced her to file a police complaint in this regard.
The video, reports Indian Express, has already garnered over 162,000 views on YouTube. It features Asylbek dressed in a suit jacket and skirt with a purple bra underneath, a woman wearing a hijab, a woman wearing a Kyrgyz-style headscarf and a woman with a semi-shaven head. Through which the singer makes an effort to bring out the discrimination in her country.
Also Read: Indonesia earthquake & tsunami: Death toll nearing 1K, watch shocking videos
But many conservative people in the country have raised their objection to the singer's visible undergarments in the music video. Asylbek too expressed her surprise that nobody had a problem with her featuring women with diverse backgrounds in her video but they rather took offence over her purple bra.
While some cussed her for her "inappropriate garments" in the video, many praised her for being bold in her theme and subject.
She also got support from her father, Asylbek Zhoodonbekov, who in a Facebook post said his daughter was "a free-thinking daughter of a free Kyrgyzstan".
According to a report in the daily, the father in the post written in Arabic says that his daughter has grown more politically conscious after a recent incident in which a man killed a young woman inside a police station after attempting to abduct her for a forced marriage.