La Liga: Real Madrid ride on Lucas Vazquez winner to edge past Valencia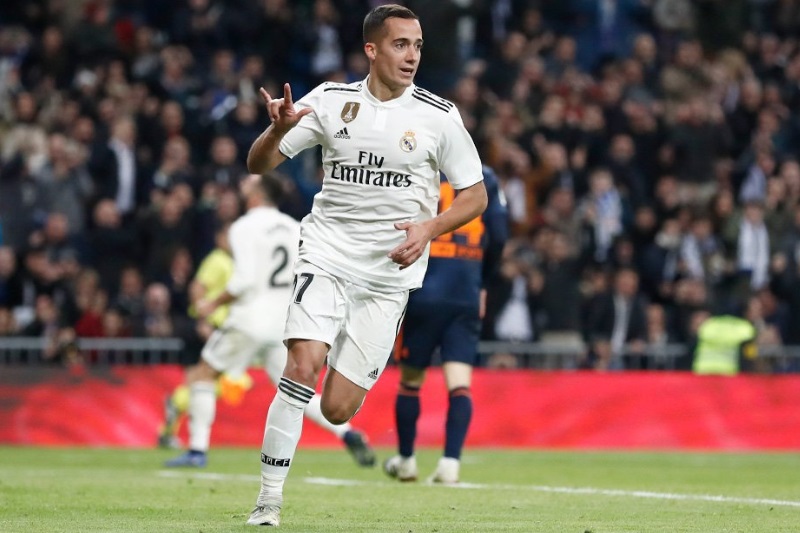 Real Madrid returned to winning ways with a convincing 2-0 victory over Valencia helping them move up to fifth in La Liga on Saturday.
The European champions, who were thrashed 0-3 by Eibar last week, took an early lead when Valencia midfielder Daniel Wass headed a Dani Carvajal cross into his own net just eight minutes into the match after Gabriel Paulista had failed to clear away a loose ball.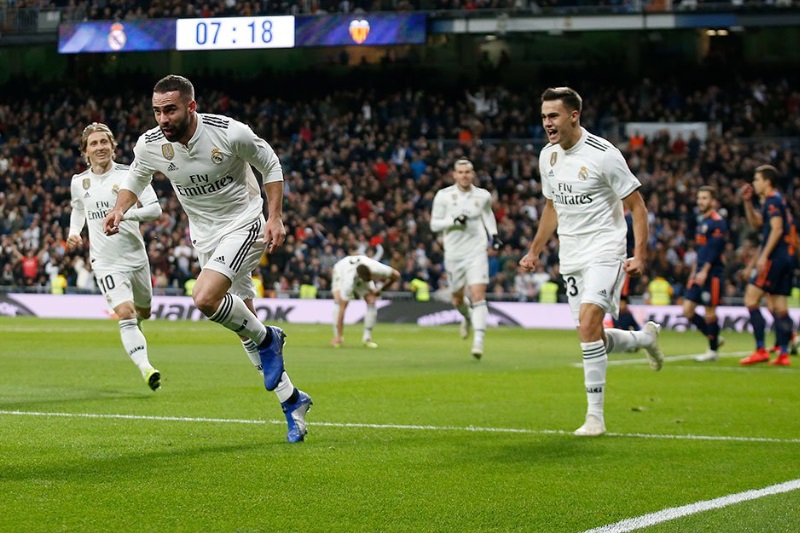 "We did not play well against Eibar but we were good in Rome, and we were really good today," said head coach Santiago Solari, whose debut match as manager of the Los Blancos ended in jeopardy with the 0-3 defeat that followed four consecutive victories.
But the Champions League win in Rome that helped the defending champions top Group G and seal the knockouts berth.
Also Read: Manchester United escape with a 2-2 draw against Southampton
Valencia, on the other, was knocked out of the European competition mid-week and despite having glaring opportunities against Real, they failed to find the target. Both Santi Mina and former Arsenal player Paulista had easy opportunities to level the game but they hit off target. While Michy Batshuayi was denied by his international teammate Thibaut Courtois.
But just when Valencia seemed to have gained some momentum after prodding for some time, Lucas Vazquez struck seven minutes from the whistle after Karim Benzema found him inside the box.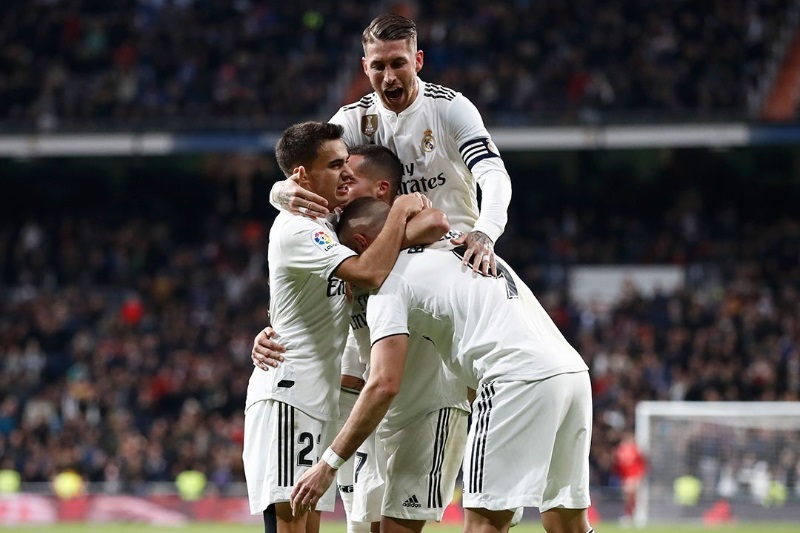 The win carried Real into fifth in the table with 23 points from 14 games, just one shy of the second-placed Barcelona and two behind leaders Sevilla.
Real controlled the contest for most of the 90 minutes and although Gareth Bale extended his goal-drought to another match – his longest ever – the Welshman looked in fine form before being replaced in the second half when he complained of some thigh pain.
Meanwhile, Isco continued to sit outside the playing 11 and was for the seventh time left out of it. He though came in the 80th minute and played a crucial role in the winner. Carvajal stormed forward and played a quick one-two with Isco, before crossing the ball for Vazquez to score.
Also read: Juventus extend lead to 11 points with 3-0 win over Fiorentina