Telangana Assembly elections: Amit Shah accuses Congress of appeasing minorities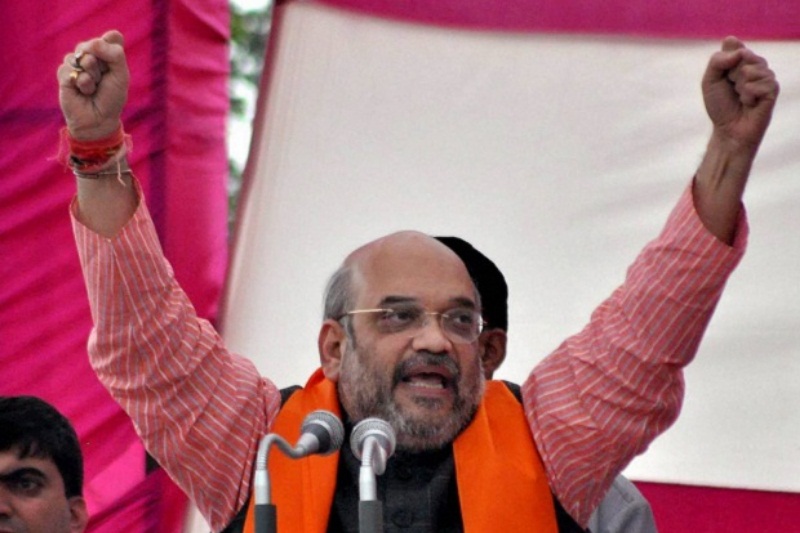 Days ahead of Telangana Assembly polls, BJP president Amit Shah accused the Congress of appeasing minorities by promising free electricity to Mosques and Churches and not for temples.
Notably, Amit Shah on Sunday addressed a rally in Telangana's Narayanpet. Amit Shah said, "Congress in its manifesto promised free electricity to Masjids and Churches but not for Temples. Both TRS and Congress are engaged in minority appeasement."
On the occasion, he also launched a scathing attack on Asaduddin Owaisi, saying, due to his fear the K Chandrashekar Rao-led Telangana Rashtra Samithi (TRS) government in the state has stopped celebrating Hyderabad liberation day.
Attacking AIMIM chief Owaisi, the BJP national president promised to restart celebration of Hyderabad Muslim Day. "Due to fear of Owaisi, KCR government no longer celebrates Liberation Day on 17th September. If BJP forms the government in the state, Hyderabad Liberation Day will be celebrated in a grand way," Shah added.
"There is going to be a tripartite battle. On one side are TRS and Chandrashekhar Rao who made Telangana kneel before AIMIM, another is Congress who sent Sidhu to hug Pakistan Army Chief and on the third side are nationalists led by PM Modi," he noted.
It's been less than a week remaining for Assembly elections in Telangana. However, to attract voters, all the political parties including BJP, Congress, AMIMI and TRS have ramped up their poll campaigns.
Importantly, the Telangana Assembly elections are scheduled to be held on December 7 to elect representatives of 119 constituencies. The counting of votes will take place on December 11.
Also Read: Telangana: Asaduddin Owaisi offers beef biryani to Amit Shah