Lakhimpur Kheri Case: Union Minister's Son Ashish Mishra Arrested
Union minister's son Ashish Mishra arrested in Lakhimpur Kheri violence case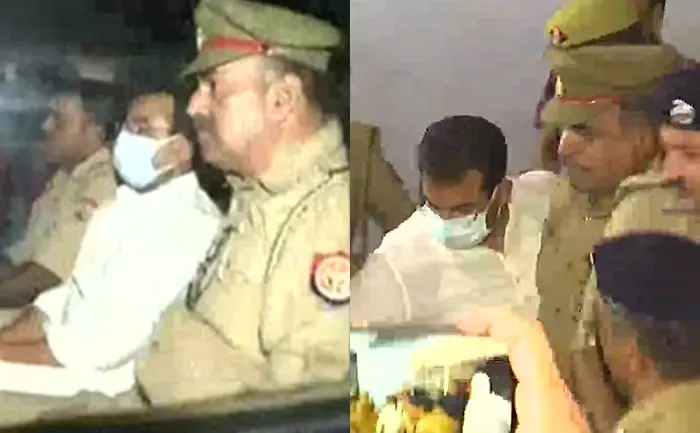 Union Ministers son Ashish Mishra, was arrested on Saturday night after hours of interrogation by the Special Investigation Team. The arrest was made in connection with the Lakhimpur Kheri violence which left eight people, including four farmers, dead. Mishra was arrested at 10.50.pm on Saturday and sent to the Lakhimpur jail around 1. a.m on Sunday after 12 hours of questioning.
The arrest was confirmed by deputy inspector general Upendra Agarwal who is heading the SIT. The development came a day after the Supreme Court had expressed its dissatisfaction over the action taken against the accused in the Lakhimpur incident that had drawn massive outrage.
"He was arrested after he failed to cooperate in the interrogation. He could not inform or validate various points regarding his whereabouts at the time of the incident on the day of the incident. And we will try to get information after getting him on police remand. He will soon be produced in Court, " Upendra Agarwal said.
Ashish was named in the FIR as the main accused of the Lakhimpur Kheri incident. The shocking incident had left four farmers crushed to death by a vehicle in which Ashish was allegedly present. Four others were killed in the violence that began after the incident last Sunday in Uttar Pradesh's Lakhimpur Kheri.
But the Union Minister denying the presence of his son had said that though it was Ashish car, he was not present there. He also claimed that the driver of the car lost balance as stones were pelted on the car.
Also Read: Lakhimpur Kheri Violence: Punjab CM Seeks Justice For Victim' Families