Mizoram and Chhattisgarh's Chief Ministers resign after massive loss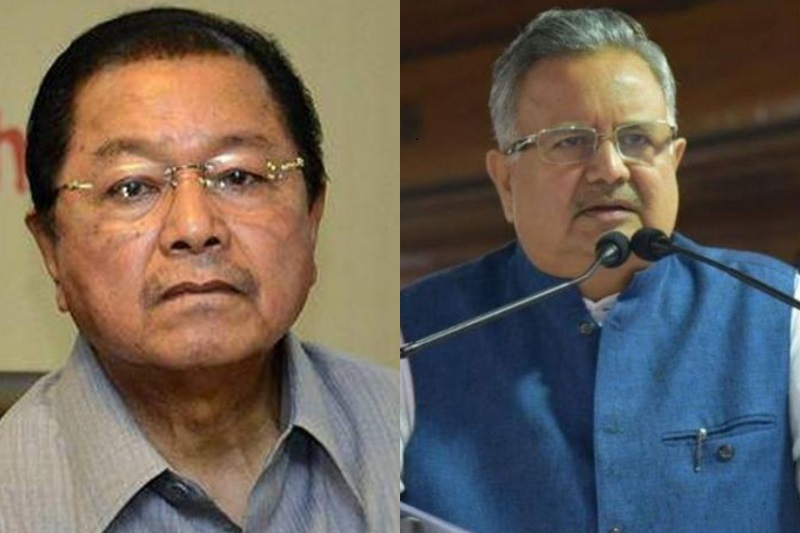 After suffering a humiliating defeat in Mizoram Assembly elections 2018 at the hands of opposition Mizo National Front (MNF) Lal Thanhawla, Former Mizoram has submitted his resignation to governor Kummanam Rajsekhar.
According to an official, Thanhawla submitted his resignation to Rajsekhar but he asked to continue to hold office until the alternative arrangement is made.
It is to be noted that Thanhawla contested the Mizoram assembly poll from two constituencies South and Serchhip seat but lost both seats.
In Champai South, Thanhawla was defeated by MNF`s T.J. Lalnuntluanga by 1,049 votes, whereas in Serchhip he was defeated by an Independent (Zoram People`s Movement-ZPM) candidate Lalduhoma by 410 votes.
He was the Congress chief minister for 10 consecutive years, had won the Serchhip seat last time by 734 votes.
The 80-year old leader was also the Congress party chief in Mizoram, who held the Office of the Chief Minister for the fifth time in the Christian-dominated northeastern state.
Besides Mizoram chief minister, Chhattisgarh Chief Minister Raman Singh has also resigned after his party suffered a massive defeat in the Chhattisgarh assembly elections 2018. Tendering his resignation, Raman Singh said that he takes the "moral responsibility" for the BJP's defeat.
It is to be noted that Raman Singh had been the state's chief minister for the past 15 years.
"I take the responsibility for this defeat because the poll was contested under my leadership. We will act as a strong Opposition and work for the development of the state," Singh said.
Also read: Wikipedia declares Sachin Pilot as 14th Chief Minister of Rajasthan, later retracts