Youth Olympics medallist Lalremsiami comes home to grand welcome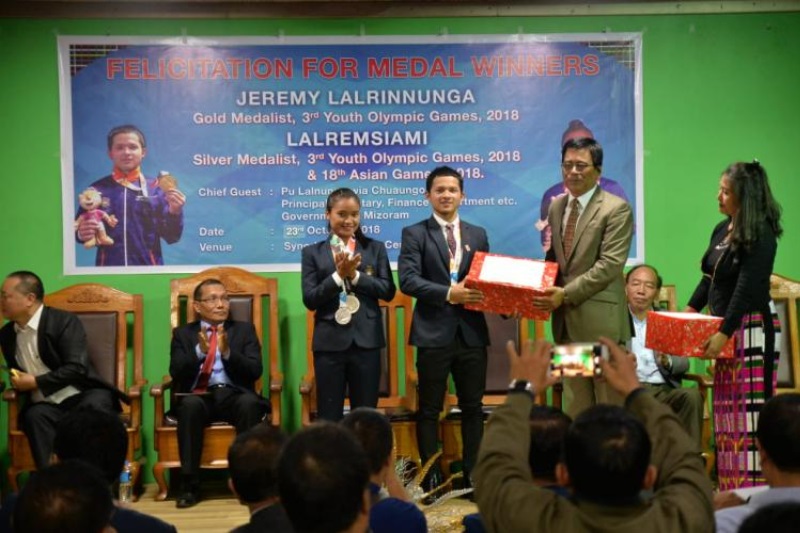 Kolasib, a small town in Mizoram, almost 85 kilometres away from Mizoram capital Aizawl, lit up as their daughter Young Lalremsiami returned home after guiding India to a women's hockey silver medal at the Youth Olympics in Buenos Aires, Argentina.
The 18-year-old is the youngest player in the women's hockey team which also clinched a silver at the 2018 Asian Games after scripting history by reaching the final for the first time in 20 years.
Chants of Remsiami echoed, while another section of the crowd sang in unison as Lalremsiami passed them sitting in a bamboo made open palanquin. It is considered to be the highest honour in Mizo traditions.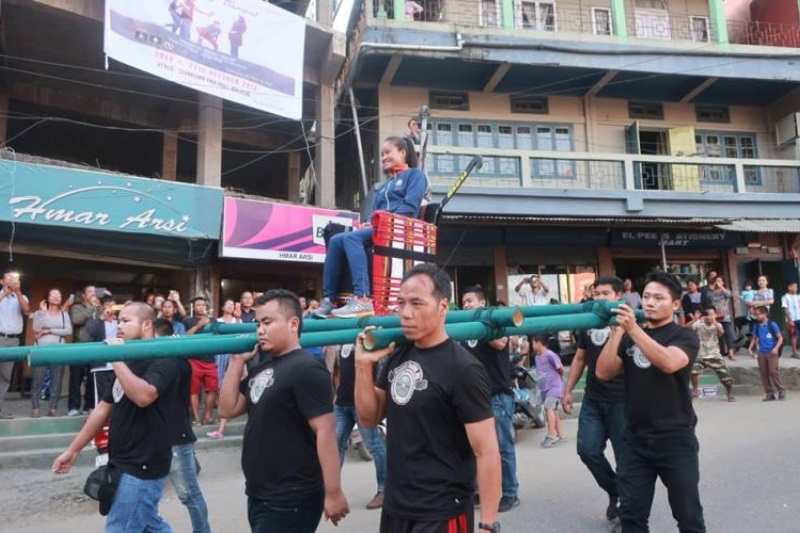 "Back in 2014, we gave a grand welcome to Mizo Idol (a singing competition in the state) winner Grace Lalchhanhimi, and now four years later, we have gathered here again today. She is the daughter of Kolasib," Lalnunmawia Sailo, a resident of that area, present at the gathering was quoted as saying by The Indian Express.
"Everyone has left their political differences and for once, the conversation is not about politics but Remsiami," said another referring to the upcoming elections on November 28, reports the daily.
Also Read: AFC U-19 Qualifiers: India women's football team rout Pakistan 18-0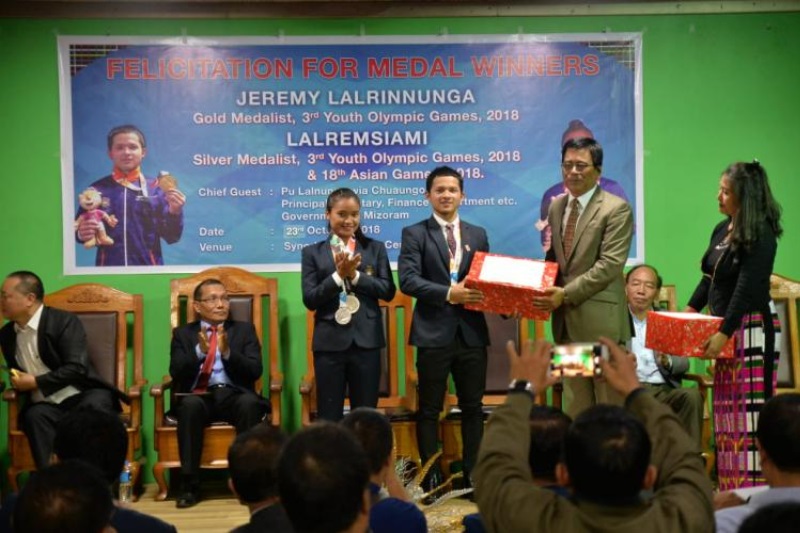 Lalremsiami's father Lalthansanga Zote was reported saying, "This is beyond my expectations. Look at this, thousands of people unite only because of my daughter, I never knew my hometown is this united."
Lalremsiami was excited for the kind of reception she has got and after signing the autographs of her many fans present at the gathering, she told the daily, "All I could say is thank you to all of them. Me in an open palanquin, paraded the town of Kolasib — this is beyond a dream. If this is the kind of love I get from them, I'll give my life to achieve more."
She along with 15-year-old weightlifter Jeremy Lalrinnunga, who won India's first gold at this year Youth Games, was felicitated by the Mizoram State Sports Council.
Image Source: Indian Express