Lalu Yadav: Country is proceeding towards next phase of Emergency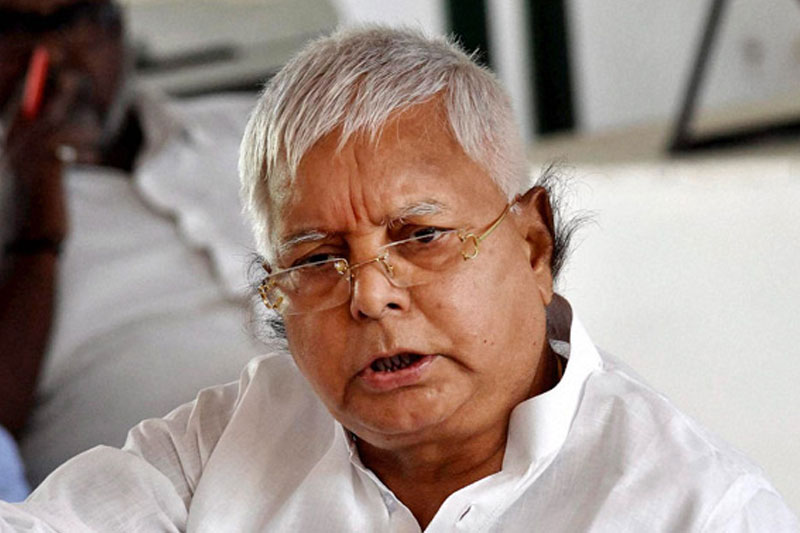 Rashtriya Janata Dal (RJD) chief Lalu Prasad Yadav — who has experienced Emergency in 1975 — said that the country is proceeding towards the next phase of Emergency under Prime Minister Narendra Modi's tenure. Yadav also attacked Bihar Chief Minister Nitish Kumar for failing to maintain the law and order situation in Bihar.
Convicted for fodder scam by Jharkhand High Court and presently under provisional bail on medical grounds, Yadav targeted Modi, saying that he failed to fulfil the promises made before the 2014 Lok Sabha Elections. Condemning the recent arrests of reputed human rights activists by the Maharashtra Police, Lalu said that BJP is afraid of facing the opposition and that is why are targetting the intellectuals.
Before heading back to jail on Wednesday, Yadav said, as quoted by NDTV, "Modi ji has failed on all fronts. Intellectuals, writers and activists are being arrested and raided. Leaders of non-BJP parties are also being targeted and harassed over frivolous reasons. The BJP does not want to face the opposition in 2019."
Yadav, who was on a provisional bail, returned to Patna last week after being treated at the Asian Heart Institute in Mumbai. He is supposed to surrender before the CBI court in Ranchi on Thursday. His request for a three-month parole extension for further treatment was rejected by the court.
ALSO READ: State vs Activists: Top intellectuals compare Modi regime with emergency