Lashkar-e-Taiba threatens bomb attacks in Varanasi, other places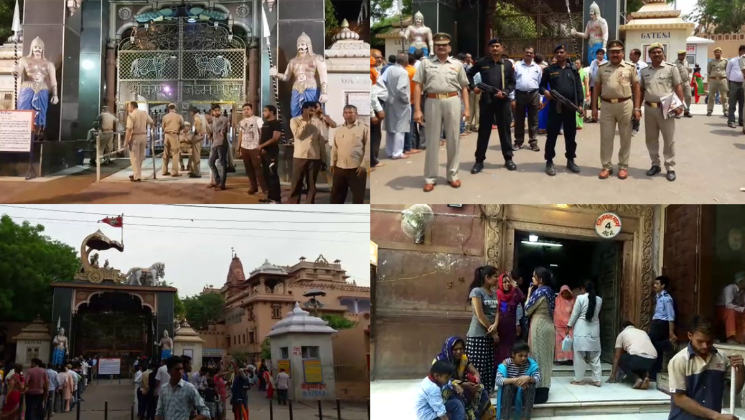 According to reports, Lashkar, in a letter, has threatened to carry out blasts at Krishna Janmabhoomi, Kashi Vishwanath temple in Varanasi, Hapur and Saharanpur railway stations.The letter, the authenticity of which is being ascertained, threatens to blow up these prominent places on June 6, 8 and 10.
The letter has been signed by Maulana Ambu Sheikh, "area commander" of LeT in Jammu and Kashmir. The Intelligence Bureau (IB) has sounded an alert following the letter and the state police has stepped up its vigil. Additional Director General of Police (Law & Order) Anand Kumar said that security has been beefed-up at important religious, tourist and public places.
According to Asia News Network- India, police say "Security was tightened already. We get inputs from Intelligence agencies from time to time,so we're making additional security arrangements accordingly."
Police checking, patrolling have been increased across Uttar Pradesh, including state capital Lucknow. While security agencies are taking no chances regarding the threat, officials said there was no need to panic as the threat letter could be the handiwork of some mischief mongers.
In December 2010, a blast at Sheetla Ghat, adjacent to the famous Dashashwamedh Ghat, killed two people and injured over 30 others. Pakistan-based terror group Indian Mujahideen (IM) had claimed the responsibility for the attack.