Lata Mangeshkar speaks up on #MeToo; says women must be given dignity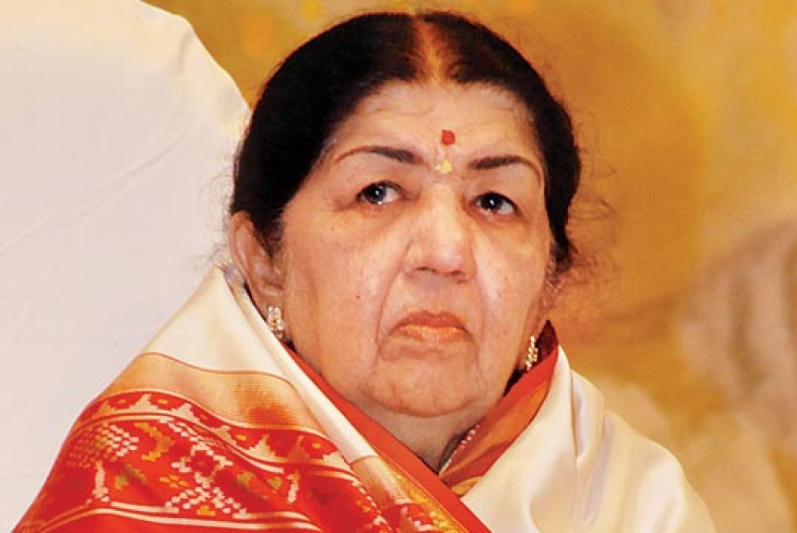 The gut-wrenching stories of #MeToo are sending chills down our spine, after several Bollywood celebrities, legendary singer Lata Mangeshkar spoke on sexual assault.
In a candid chat, Lata Mangeshkar was asked about the revelation made by her sister Meenatai in her biography. While speaking about her biography 'Mothi Tichi Savli' she said, "I truly believe a working woman must be given the dignity respect and space she deserves. If anyone denies her that space he must be taught a lesson."
A social media campaign #MeToo started in India when actress Tanushree Dutta accused Nana Patekar of sexual harassment on the sets of 'Horn Ok Pleassss' a decade ago. Soon, women started opening up and accusing several top-notch celebrities. Sajid Khan, Subhash Ghai, Vikas Bahl, Vivek Agnihotri, Alok Nath, are some of the celebrities who have been accused of sexual harassment.
Apart from Lata Mangeshkar, there are several Bollywood celebrities like Priyanka Chopra, Sonam Kapoor, Farhan Akhtar, Anil Kapoor and many more who have stepped forward in favour of the women and gave them the strength to fight their battle.
According to the report, Lata Mangeshkar's biography 'Mothi Tichi Savli' has several undisclosed incidents about her life.
There is a chapter where Meenatai reveals that Ms Mangeshkar once threatened to cut a lyricist, Naqshab Jarchvi, to size. The singer laughed and said, "Not exactly. Woh bechare ab rahe Nahin (the poor chap is no more) but he had it coming. He was spreading rumours about him and me, which had no truth to it. I confronted him. When I was young I had a temper. No one could mess around with me and get away with it."
As of now, the English version of Lata Mangeshkar's biography is not released. It will be released by Meena's daughter, Rachna.
The sisters also plan on coming out with a Hindi version of the book and are thinking of journalist Ambrish Mishra for the translation.
Also read:#MeToo: Mainstream media keeps mum over accused journalists