#MeToo: MJ Akbar to have a battery of 97 lawyers against journo Priya Ramani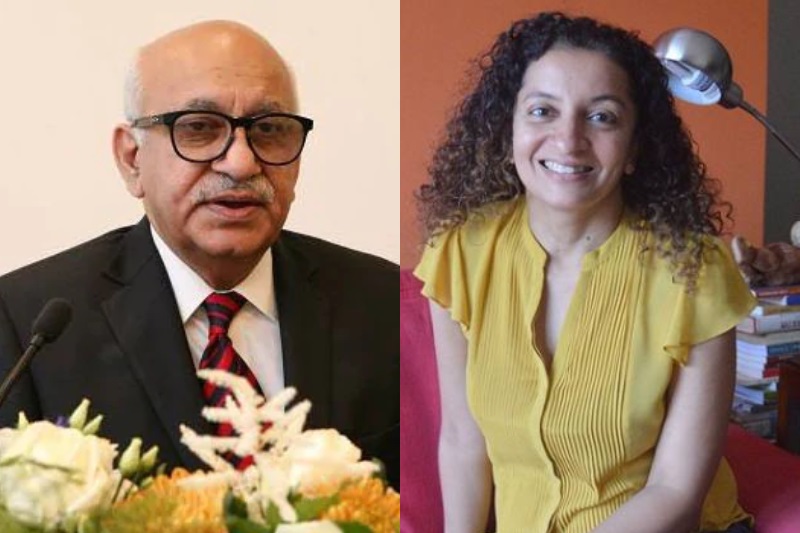 The time when several journalists trained their guns on former editor MJ Akbar accusing him of sexual harassment, they must have forgotten the 'might' they have to deal with. According to information received, Akbar will fight with a battery of 97 lawyers in the Patiala House Court as he filed a criminal defamation case against journalist Priya Ramani.
According to media reports, he has appointed a law firm which has a team of as many as 97 lawyers who will be defending the Union Minister for the case against a single journalist. The reasons for going with such a huge team of advocates are still to be ascertained.
A total of 14 women scribes have come out with sexual harassment allegations against the the Minister of State for External Affairs. These women journalists alleged that Akbar had sexually harassed them during their tenure in either The Telegraph or The Asian Age, where Akbar served as an editor for a long duration.
Allegations flew thick and fast at a time when the former editor was out of the country for an official visit to Nigeria. MJ Akbar kept mum abroad and avoided journalists at the Delhi airport on his return on Sunday morning. Later in the day, he came out with an official statement trashing all allegations levelled against him.
Just read the entire criminal defamation suit filed by MJ Akbar. He has NINETY SEVEN lawyers fighting for him! 97! Against one @priyaramani. Well well

— Nidhi Razdan (@Nidhi) October 15, 2018
On the contrary, he threatened to file a defamation case against Ramani, who was the first to voice her protest through an article written by her for Vogue India a year ago without naming the editor who had sexually harassed her. Ramani though took to Twitter to name MJ Akbar as soon as the #MeToo movement kicked in.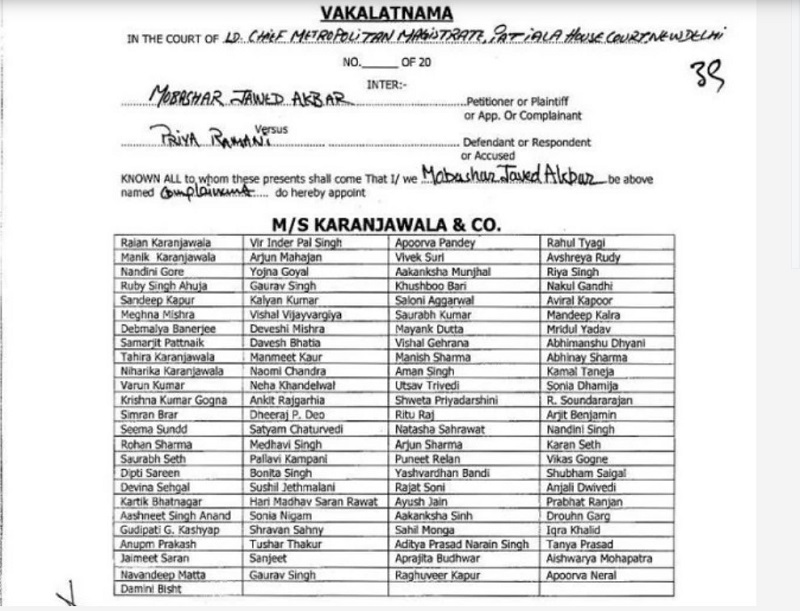 With reports popping up that 97 lawyers would be fighting for the Union minister, it looks like that Akbar has the support of the entire dispensation. However, no confirmation has been made in this direction, nor there has been any comment so far.
ALSO READ: MJ Akbar issue may be a deadly blow for BJP