Late Kannada actor Chiranjeevi Sarja's wife Meghna Welcomes Their First Child
Meghana Raj Blessed with Baby Boy, Proud Uncle Dhruva Sarja Poses with Newborn
Actor Meghana Raj Sarja, the wife of late Kannada film star Chiranjeevi Sarja welcomed their first child. Meghana gave birth to a baby boy on 22 October morning. An elated brother-in-law of Meghana, Dhruva Sarja soon shared the news with picture of his nephew.
Dhruva Sarja took to Instagram stories to announce the birth of a new member in the Sarja family. He wrote, "Boy baby… Jai Hanuman."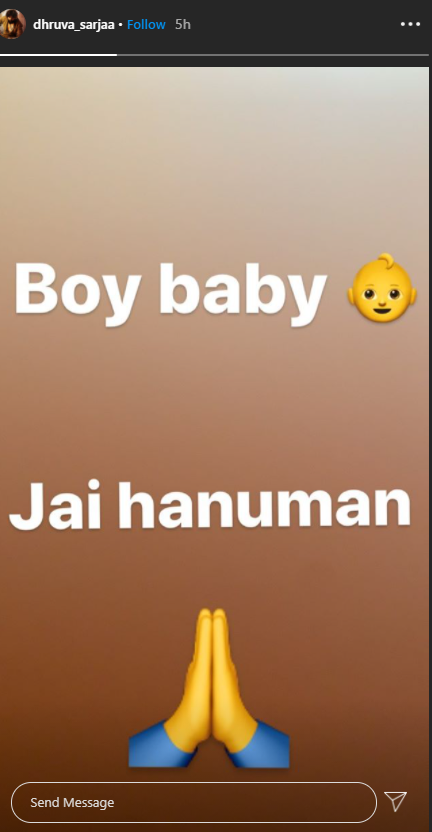 Dhruva Sarja's wife Prerana Shankar also shared the news on Instagram and wrote: "Meghana and Chiru blessed with baby boy. Thank you all for your prayers and support."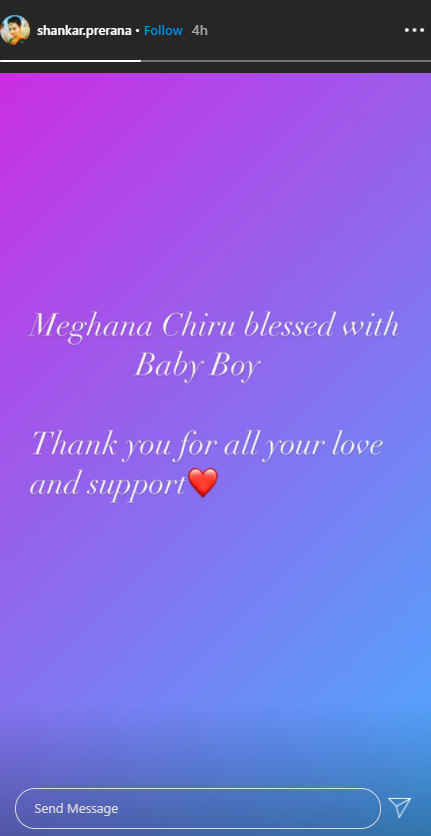 "
Chiranjeevi and Dhruva's cousin Suraj Sarja wrote that the baby boy is a reincarnation of the late actor: "Welcoming Chiru with loads of love. Thank you all for your prayers and support. It's a baby boy."
Picture of the baby boy is being shared by fans on social media check them here:
According to a report by The News Minute, Meghana and Chiranjeevi Sarja's firth child was born at 11:07 am at a private hospital in south Bengaluru. Chiranjeevi Sarja's said, "We have been in such grief all these days and it's such a happy day. Today is also the day Meghana and Chiranjeevi got engaged."
As per Times of India report, the Sarja family celebrated the birth of the child by distributing sweets among fans who had congregated outside the hospital.
Chiranjeevi Sarja passed away earlier in June this year due to a cardiac arrest.
Also Read: Dhruva Sarja gifts silver crib to Chiranjeevi Sarja & Meghana Raj's baby