Let's be friends? Trump and Kim on June 12 summit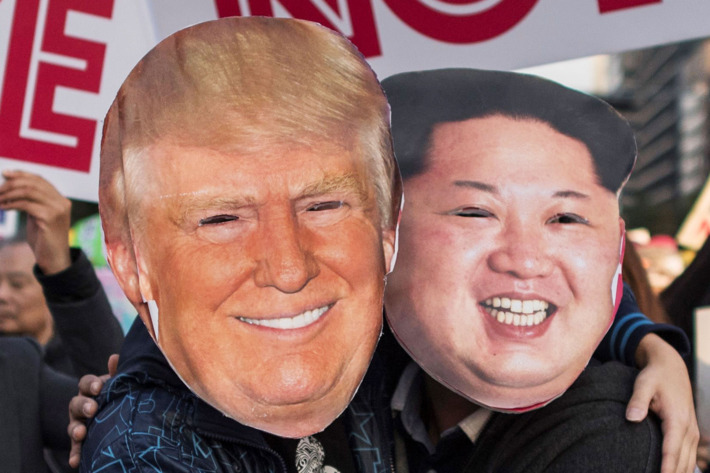 The US President wrote to Kim on Thursday morning saying it was 'inappropriate' to have a meeting at this time. Pence had earlier this week reiterated White House remarks that any US agreement with North Korea would follow the Libya model — remarks that Pyongyang read as a threat to the life of its leader since Libya's Moamar Gaddafi was killed by a lynch mob after the country denuclearised.
Even though Trump personally assured the safety of a dictator who US intelligence agencies say has inflicted untold miseries on his people, North Korea went ballistic at the Libya reference and trashed Pence in vituperative language, which in turn infuriated the White House.
North Korea also threatened US with a nuclear showdown. "As a person involved in the US affairs, I cannot suppress my surprise at such ignorant and stupid remarks gushing out from the mouth of the US vice-president," North Korean vice foreign minister Choe Son Hui said on Wednesday, calling Pence a "political dummy."
Sadly, based on the tremendous anger and open hostility displayed in Kim's most recent statement, Trump reverted 'If you change your mind, don't hesitate to call me'. Trump called it "a missed opportunity" and said someday he still hoped to meet Kim.
Picture Credit: NYMag