Liam Hemsworth begans rebuilding home he once shared with estranged wife Miley Cyrus
Liam Hemsworth starts to rebuild his USD 6.8 million home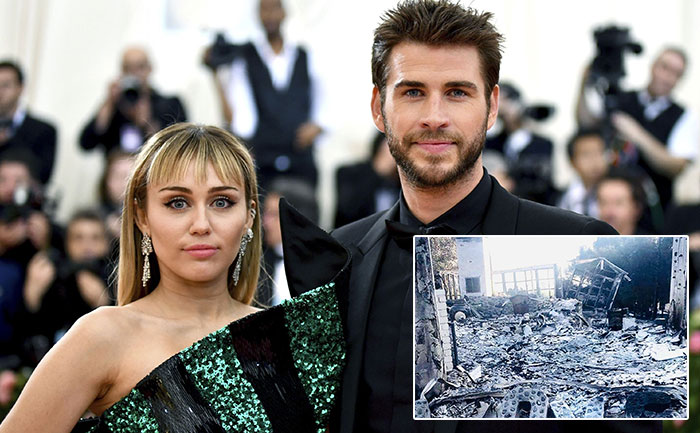 The much loved couple of Hollywood Miley Cyrus and Liam Hemsworth shocked the world with their brake-up. The happening Hollywood couple decided to part ways after seven months of marriage. After their split, Miley was seen in a whirlwind romance with Kaitlynn Carter. However, it ended fast as rapidly as it had began.
Later, Miley found love in Aussie singer Cody Simpson. According to a report by DailyMail , Liam Hemsworth has already started rebuilding his USD 6.8 million mansion which he formerly shared with his ex wife Miley. Also, the home is not far away from Cody Simpson and Miley Cyrus home in Malibu, California.
Apparently, it was also reported that the renovation starts right after the actor gained an excavation permit where he could began the rebuilding process on the home as it was wrecked badly after Malibu fires in the month of November back in 2018.
It was during that time as well when his ex wife Miley Cyrus took to Instagram where she had posted a picture of their home which had been devastatingly destroyed. Daily Mail also reportedly disclosed that Miley Cyrus and Liam Hemsworth had obtained permit to rebuild home back in July but they broke up weeks later even before renovation could start.
Apparently, Liam has moved on from Miley as he was spotted in New York doing tons of Public display of affection with Dynasty star Maddison Brown while Miley found love in Cody Simpson right after her split with Kaitlynn Carter sometime later. Lately, Miley performed on a song in Tik Tok video with Cody Simpson.
Also Read: Miley Cyrus And Cody Simpson Perform Together In TikTok Video