Miley Cyrus and Cody Simpson perform together in TikTok video
Check out the TikTok Video of the duo as they dance on Stupid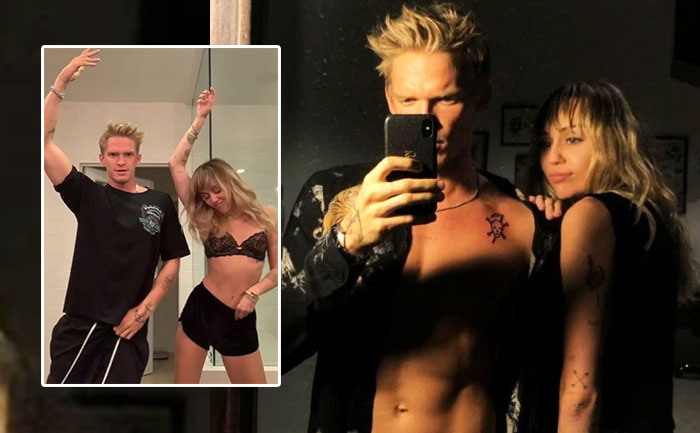 Miley Cyrus and her boyfriend Cody Simpson danced together in a TikTok video. The couple has been flaring up the Instagram with their videos and pictures. Social media has been driving crazy with the duo's instagramming. Lately, Cody and Miley danced together in a TikTok video to 'Stupid' by Ashnikko.
Apparently, Cody perfectly matched his steps with Miley in the video. Cody was seen in black T-shirt and joggers outfit whereas Miley in lingerie. As soon as the video came out, it instantly became a hit in the social media with the likes of Instagram and Twitter. Miley Cyrus fans were excited to see the duo together dancing in sync and just couldn't contain their excitement.
The madly in love couple performed to the song and their fans were thrilled to watch the video. Miley found love in Cody after breaking up from her husband of seven months and also split with Kaitlynn Carter sometime later. Cody had also paid visit to her while she was at the hospital. The singer had brought roses for her which Miley Cyrus shared to her Instagram stories. Check out the video below shared by Miley's fan on Instagram.
Apparently, Miley's ex husband Liam has moved on from her. After split with Miley Liam rediscovered love with Dynasty star Maddison Brown. A couple of weeks ago, Liam was seen in New York being all cuddly on their date night. The duo's romantic night out included dinner and lots of Public Display of affection.
Also Read: Has Miley Cyrus Leaked The Tracklist And Release Date Of Her New Album?