5 Lifestyle Habits That May Be Harming Your Mental Health
Stress, mood swings, irritability can all be signs of deteriorating mental health.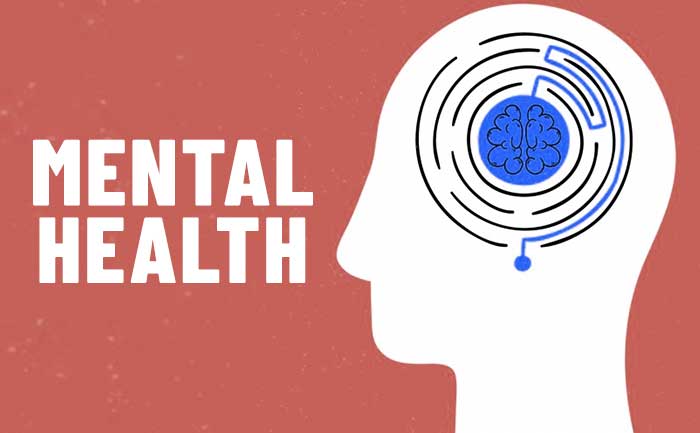 Mental health is a major contributor to our general well being. Without being in good mental health, people can often forget to look after their physical health as well. Mental health is not just the absence of mental or behavioral disorders either. Daily things that we tend to overlook like stress, mood swings, irritability can all be signs of deteriorating mental health.
Sometimes simple things that we overlook in our lives can lead to a stressful mental state. Here are 5 lifestyle habits that may be harming your mental health without you knowing about it.
5 Lifestyle Habits That Harm Your Mental Health
Poor Posture
A good posture leads to a feeling of confidence. In fact, researchers have said that a simple act of sitting up straight rather than slouching can reduce symptoms of depression. A good posture is also indicative of a positive attitude. So next time you're sitting down pay attention to your posture.
Untidiness
Messy surrounding can have a detrimental effect on your health. Cluttered or untidy houses often lead to negative thoughts and prolonged stress. Untidiness can also promote binge-eating, binge-watching or excessive sleeping, according to researches.
Over Work
While productivity is a good thing, being overloaded with work can lead to poor mental health. Working beyond the limits of your comfort can result in burnout, anxiety, and even depression. Take a break once in a while and go out on walks.
Suppressing Negative Thoughts
It might seem like a good idea to suppress negative thoughts and not share them. However, it can lead to more harm than you imagine. Even when you suppress the thoughts, the negativity of sadness, hurt, anxiety or stress tends to linger in your brain. Talk through your feelings and deal with them in a rational manner before you burst out in anger. Your brain will thank you for it.
Always Saying Yes
Saying Yes is not always a good thing. If you feel like saying Yes will lead to a stress-inducing situation for you down the road, learn to say No. There is no point in taking additional responsibilities if it leaves you resentful and angry.
ALSO READ: Can Instagram Affect Your Mental Health? This Study Thinks So.