Daily Horoscope 22 January 2020: Check Astrological Prediction For All Zodiac Signs
Today's Horoscope for all the zodiac signs.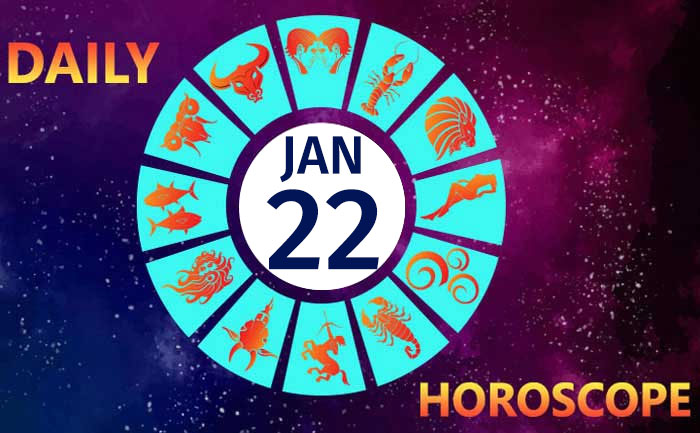 Horoscope Today, January 22, 2020: IF TODAY IS YOUR BIRTHDAY: Your radical number is 4. You are known for your adaptability and originality.  You love to socialize and be able to share your experiences with others. You have this internal magnet that draws people toward you. Lucky numbers for you are 4 and 5. Lucky colours are Silver and Turquoise Lucky days are Saturday and Sunday. 
In this article, we have brought you today's astrological predictions for all the sun signs like Gemini, Scorpio, Leo, Taurus, Cancer, and others. Check out the astrological prediction for all zodiac signs.
Horoscope Today, January 22, 2020: Check today's astrological prediction from all sun signs
Daily Horoscope ARIES:
Personal security may become a cause for concern for those living singly.  Take care of your health. Your confidence and ability to impress will make things promising for you on the career front. Circumstances may arise which will force you to confront a past event which you have been avoiding. Overseas travel may prove hectic for some. Don't go overboard making promises that you aren't able to keep.Lucky Colour: Orange
 Daily Horoscope TAURUS:
Keep your expenses on a tight leash, if you want financial stability. You are in a rather indecisive mood today with regard to your finances.Keep your important documents safe while traveling. Someone in the family is likely to share your responsibilities.  If you want romance to go the way you want it to, then start communicating better!Lucky Colour: Turquoise
Daily GEMINI Horoscope
Someone is likely to look up to you for help while travelling. Young entrepreneurs will manage to establish themselves in their respective businesses.  Be courteous and respectful towards the belief of other people. Stomach ailments have a high chance of occurring today.Lover is likely to plan a surprise for the day. Lucky Colour: Parrot Green
Daily CANCER Horoscope:
Eating right and remaining active will keep you fit as a fiddle.  You may travel to meet someone dear. Wealth comes to you from unexpected sources so you should be able to pay off some loans as well. It is a day to have fun time with the family eating homemade food. Romance may beckon some.Lucky Colour: Dark Red
Daily LEO Horoscope:
Your financial well-being will be looked after by your wise investments. The work front appears to be too hectic. Someone is likely to prove most helpful on the domestic front today. If you want things done your way, you will have to lead the way. Do not hurt others by blurting out something which they donメt like! Lucky Colour: Light Yellow
Daily VIRGO Horoscope:
Your efforts to move ahead on the career front may soon start getting positive results.  You are going to receive some unexpected good news. It may be related to your career or personal life, but it will result in financial gain for you. Health-wise you remain fit as a fiddle! Marriage prospects are likely to click for those looking for one.Lucky Colour: Silver
Daily LIBRA Horoscope:
Those on a vacation are likely to have a time of their lives.  You may be given a charge of an important project at the workplace. It is time you learned the ropes fast, so as to not cut a sorry figure.  Expect a sense of goodness from the people who are nearest to you. Tread softly into the lush gardens of love. Lucky Colour: Lemon
Daily SCORPIO Horoscope:
Professionally, you may have to put in more hard work.  You will be filled with single-minded determination today.A family reunion is on the cards and promises a lot of fun. Those traveling will not face any delays.  Taking an academic dream forward will bring much joy to those around you. Your relationship gets a "Go Ahead" from the family members. Lucky Colour: Dark Red
Daily SAGITTARIUS Horoscope:
Homemakers are likely to bring some positive changes at home. A new diet is likely to detox you well. Family may have special plans for the evening.  Financially, the day appears to be moderate. Avoid influencing anyone to view things from your perspective. It is necessary to evaluate your relationship and establish some healthy boundaries. Lucky Colour: Orange
Daily CAPRICORN Horoscope:
Things go perfectly fine on the professional front as stars favour you in whatever you take up. A business started on the side now starts fetching small gains. Traveling with a group will be fun.  Avoid losing your cool or it may hamper your peace of mind. Those thinking of tying the knot may need to start hunting for a suitable mate!Lucky Colour: Peach
Daily AQUARIUS Horoscope:
A work cum leisure trip is going to make you feel better. You are likely to plan a bigger investment as the cash register promises to keep ringing. Someone's advice on the health front is likely to show excellent results.  Your family and loved ones need your attention. Spend some quality time with them. Those waiting for love to happen are likely to experience magical moments. Lucky Colour: Maroon
 Daily PISCES Horoscope:
On the family front, you may be able to tackle an issue in the right manner to cater to sensitivities of all. The money will not pose much problem as wealth comes your way. Those in private practice can find the business picking up by leaps and bounds.  It is a great day to relax with friends. A lover will support you completely in whatever decisions you plan to take. Lucky Colour: Coffee
 ALSO READ: Daily Horoscope 17 January 2020: Check Astrological Prediction For All Zodiac Signs