Lionel Messi agrees five-year contract with Manchester City worth €700m
Lionel Messi agrees to five year contract with Manchester City worth €700m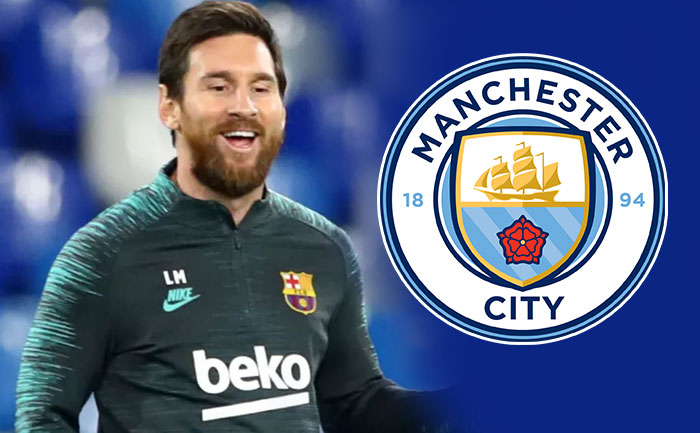 Lionel Messi left fans astounded when he informed Barcelona that he wants to "unilaterally" terminate his contract with the Spanish giants. The Argentine decided to leave the club after nearly two decades with them. Messi invoked a clause that would allow him to leave for free at the end of the season. Reportedly now the iconic footballer has reportedly agreed to a five-year deal with Manchester City.
As reported by Duncan Castles for the Daily Record, City's owners and Messi have agreed on terms on a five-year deal. It is for a whopping amount of €700m (£623m). It is the same amount as his release clause. The report further added, Messi could also be offered an equity stake in CFG as part of his compensation package.
The report states that Messi will play for the Premier League giants for three seasons, before moving to New York to potentially finish his career in the MLS for the remaining two years of the deal.
Messi has failed to report for pre-season training this week with his club. This makes it likely that the star player is making his potential move to Manchester City seem even more likely. But La Liga on Sunday released a statement saying Messi's Barcelona contract was still valid.
However, the deal is solely reliant on whether Barca will agree to let their prized asset leave the club for free this summer.
Also Read: Lionel Messi Tells Lifelong Club Barcelona He Wants To Leave