Lionel Messi Tells Lifelong Club Barcelona He Wants To Leave
Lionel Messi, has told his lifelong club Barcelona that he wants to leave.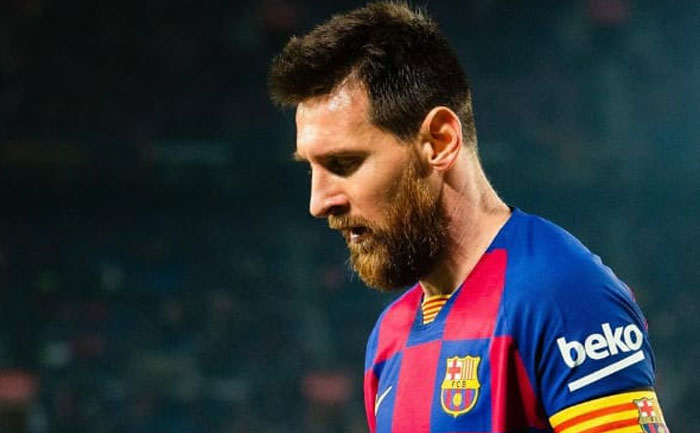 Lionel Messi has reportedly dropped a bombshell by informing Barcelona that he wants to "unilaterally" terminate his contract with the Spanish giants. The Argentine has demanded to leave Barcelona by activating a clause in his contract that would allow him to leave on a free transfer. The 33-year-old has sent official fax to Barcelona communicating his intention to leave.
The announcement comes 11 days after Barcelona's humiliating loss to Bayern Munich in the Champions League quarterfinals. It is one of the worst defeats in the player's career.
As per Spanish media reports, Messi's contract runs out in May 2021. He has faxed a message to Barcelona on Tuesday night, asking to be released immediately. This is by triggering a rare clause, which will allow making his exit smooth.
Barcelona has yet to officially react but maintains the clause expired in June and he remains under contract until the end of the 2021 season.
Multiple reports in the Spanish and English press have said that the two Manchester clubs – City and United – have shown interest in signing Messi. Messi could play for Manchester City, according to journalist Marcelo Bechler.
Messi quer jogar no Manchester City. Trata a saída do Barcelona como algo que dói na alma, mas o fim de um ciclo pic.twitter.com/FVMPDvB7Go

— Marcelo Bechler (@marcelobechler) August 26, 2020
Messi joined Barcelona aged 13. He made the first team debut at 16 and since then, helped them scale unprecedented heights. The 33-year-old has won a record six Ballon d'Or awards during his time at Barcelona as the top player in the world. He has also helped the club win 10 Spanish league titles and four Champions League crowns.
Former Barcelona defender Carles Puyol tweeted his support to the Argentine.
Also Read: French Broadcaster Accidentally Uses Image of Lionel Messi's Look-alike