Lionel Messi Banned For Three Months For THIS Reason, Details Inside
Lionel Messi has been suspended for three months and fined $50,000 for the accusation he made at Copa American 2019.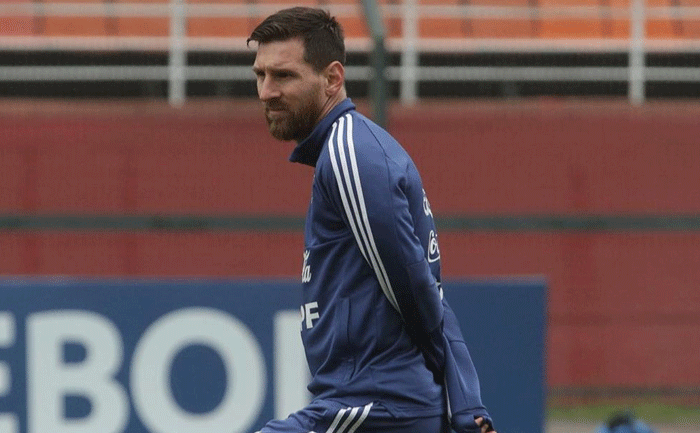 Lionel Messi — who is already suspended from CONMEBOl for the red card he received against Chile — has also been suspended for three months from International matches with Argentina becuase of the corruption remake he made at Copa American 2019.
Apart from three months of suspension, Lionel Messi has been fined $50,000 for the accusation he made after Argentina's 2-1 win against Chile in the third-place playoff of the tournament, which took place last month. Messi and Argentia have all the rights to appeal the decision stopping Football superstar from playing in four friendlies this year.
Notably, the fans of Messi be quite upset as he will not play for Argentina matches in September against Chile and Mexico. Apart from this match, he would be seen playing another two matches in October against Germany and another adversary to be picked.
Messi was not happy with two incident happened during the month of June and July Copa hosted by his rival Brazil.  Argentina were denied two penalty claims in their 0-2 semi-final defeat to the hosts, after which Messi had claimed that Brazil were "managing a lot in CONMEBOL these days."
And when Messi was dismissed in the next play, which Argentina won 2-1, he could not control his anger and said, "Corruption and the referees are preventing people from enjoying the football and they're ruining it a bit."
The CONMBEOL did not make it clear on its website that why Messi is actually suspended for three months. The websites stated that it was pertaining to articles 7.1 and 7.2 of its disciplinary regulations. One of the clauses says,  "offensive, insulting behaviour or making defamatory protests of any kind."
Another clause refers, "breaching the decisions, directives or orders of the judicial bodies." When Mess was asked if he feared being suspended for his comments, he quoted as saying, "the truth needed to be told." Messi later tendered an apology to CONMEBOL for his remarks.
Also Read: Lionel Messi Birthday Special: The Barcelona Star's Greatest Achievements