Lionel Messi Shown First Red Card Of Barcelona Career
Lionel Messi gets first red card of club career as FC Barcelona defeated by Athletic Bilbao in Spanish Super Cup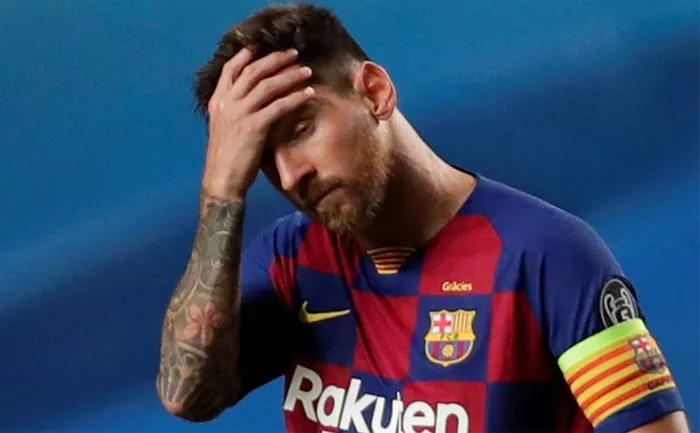 Ace footballer Lionel Messi was shown the first red card of his Barcelona career. The Argentine who has played more than 750 games for the club was dismissed. The shocking incident took place after he lashed out at the end of Sunday's 3-2 defeat to Athletic Club.
Messi'nin kırmızı kart gördüğü ve 12 maç cezayı gündeme getiren söz konusu olan o pozisyon ; pic.twitter.com/OwesO3u8zE

— BiGoLBe (@bigolbecom) January 17, 2021
Messi played a pass and took a swing at the Athletic Forward Asier as he ran across his path. The referee missed the incident at first but upon a VAR review, he showed Messi a straight red card for violent conduct on the field. violent conduct.
1 – After 753 appearances in all competitions, Lionel Messi has been sent off in a game for Barcelona for the first time. Red.

— OptaJose (@OptaJose) January 17, 2021
Messi could face a ban of four games for his actions. This means that he could miss his side's Copa Del Rey tie against Cornelia. Also, the La Liga matches against Elche, Athletic club and Real Betis. Messi could now face at least a four-game ban for his actions, depending on a review from the Spanish FA.
Unreal how Messi not only has the best left foot in the world but also the best right hand… pic.twitter.com/ztBLNaqaiE

— 🇲🇽 (@FutbolFax) January 17, 2021
This is not the first time the player has been sent off. It has happened on two earlier occasions. But both took place in international matches with Argentina against Hungary in 2005 and Chile in 2019.
Also Read: Lionel Messi equals Pele's Santos Scoring Record; The Brazilian Great Reacts