Friends Reunion: Lisa Kudrow shares experience of having stars like BTS, Justin Bieber
Lisa Kudrow reveals the experience of sharing the stage with celebrity stars like BTS, Justin Bieber, and others for 'Friends: The Reunion.'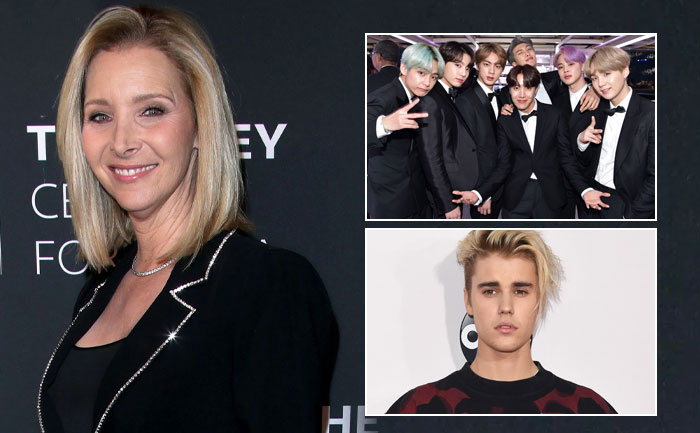 The much-awaited 'Friends: The Reunion' is all set to air tomorrow. Jennifer Aniston, Courteney Cox, Lisa Kudrow, Matt LeBlanc, Matthew Perry, and David Schwimmer have taped a reunion special. It will be available on streaming service HBO Max in the United States. For the people in India, the special episode will be premiered on ZEE 5 exclusively.
Along with the original cast members, many guest celebrities like Christina Pickles (Ross and Monica's mother Judy), Elliott Gould (Ross and Monica's father- Jack), Larry Hankin (Mr. Heckles), Tom Selleck (Richard), James Michael Tyler (Gunther), Maggie Wheeler (Janice), Reese Witherspoon (Rachel's younger sister Jill), David Beckham, Justin Bieber, BTS, James Corden, Cindy Crawford, Cara Delevingne, Lady Gaga, Kit Harington, Mind Kaling, Thomas Lennon, Malala Yousafzai will also be featuring.
Now, in an interview with Entertainment Tonight, Lisa Kudrow aka Phoebe Buffay shared the experience of sharing the stage with these celebs. "It was really thrilling, a little intimidating, and then thrilling because they like Friends so much," she said.
Lisa revealed her favorite part about the reunion and said it was shooting. "Shooting that, shooting any of it, being in the same room with these people and getting to hug them [was my favorite]."
The six cast members of the hit American sitcom, Friends, will reunite for the first time on screen and talk about the iconic show.
ALSO READ: 'Friends: The Reunion' To Premiere In India At THIS Time